Industrial and Mechanical Maintenance Software
Follow your industrial maintenance interventions efficiently and manage your business with a comprehensive tool, adapted for your teams of technicians.
Free presentation and trial.
No commitment or card details 👌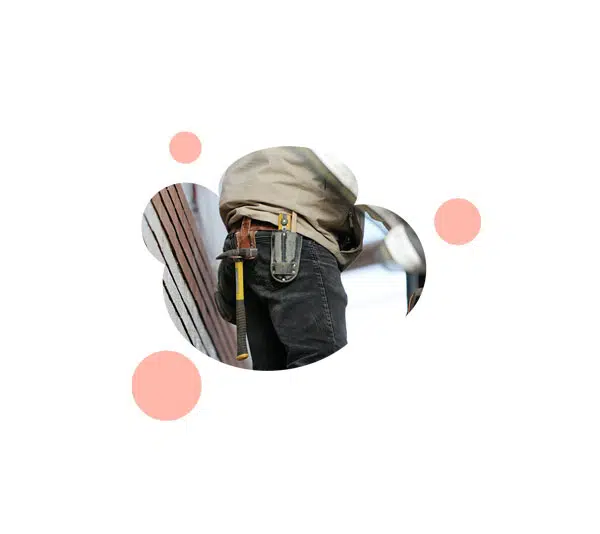 Are you looking for CMMS software to facilitate the management of your maintenance?
A tool designed for industrial and mechanical maintenance
Organilog is an industrial maintenance solution adapted for after-sales or maintenance prevention technicians and supervisors.
This comprehensive CMMS tool allows intervention follow-up, planning management, stock management and many other functions to simplify your work.
Focus on the success of your business!
Easily plan maintenance or service interventions
Manage your team's schedules efficiently and keep an accurate history of interventions.
If a customer request requires the intervention of a technician, the office team can assign them and automatically add the job to their schedule, creating an invoice if necessary, all on the same tool.
Similarly for maintenance, you can plan recurring interventions and keep an optimal history.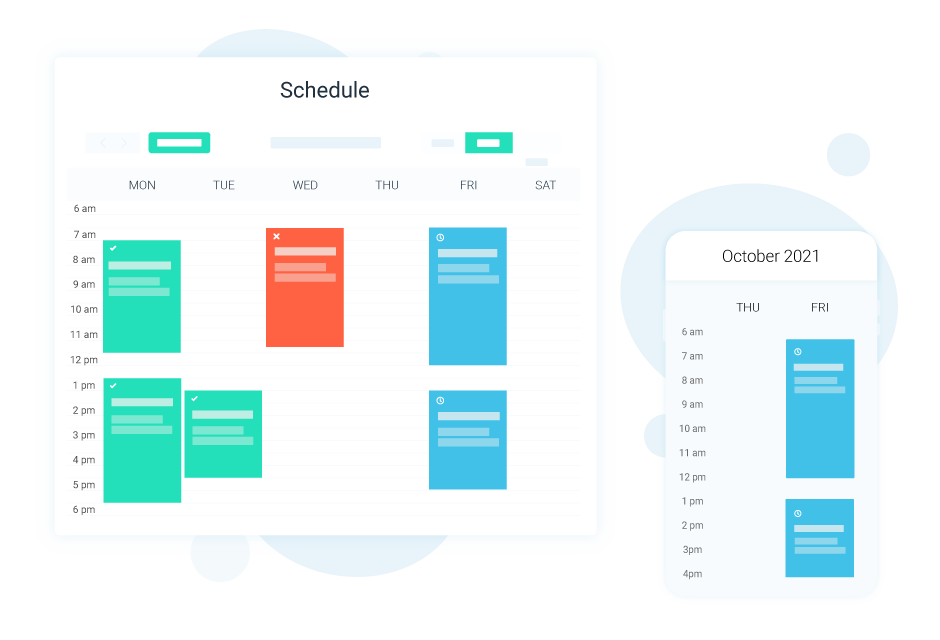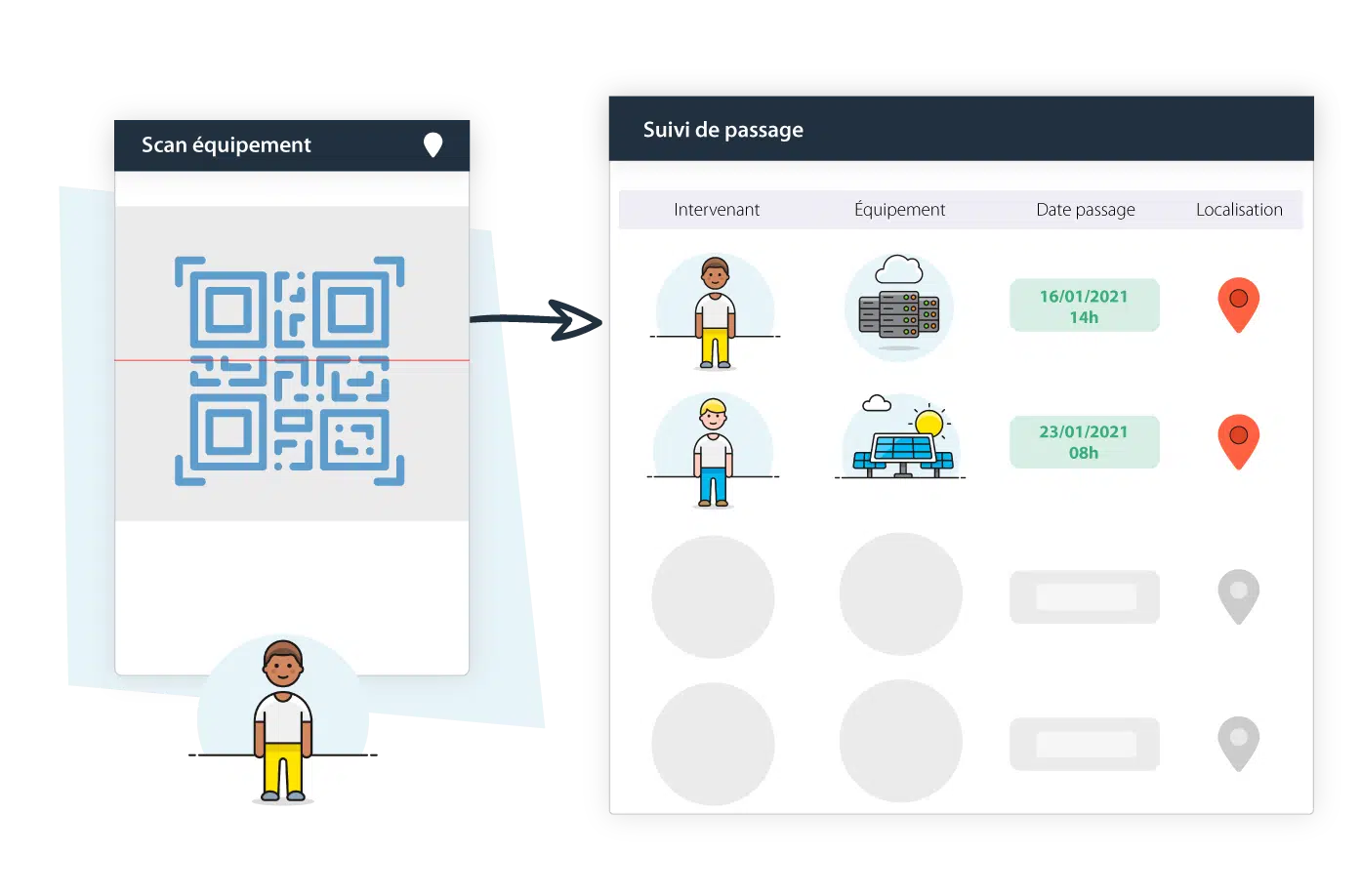 Track equipment maintenance
Take advantage of a clocking in system that allows you to efficiently track each intervention and each piece of equipment.
Fully customisable, for optimal maintenance tracking you can add a QR code to a piece of equipment, so that a technician can easily scan it when they arrive at a job.
An efficient way to quickly calculate working times and ensure that all your customers get the service they deserve.
Feed back information from the field efficiently
Equip your team with a first-rate assistance tool for maintenance interventions.
Benefit from the intervention report generator for effective communication with customers and teams.
In just a few clicks, everything is sent to the cloud for secure, multi-support access.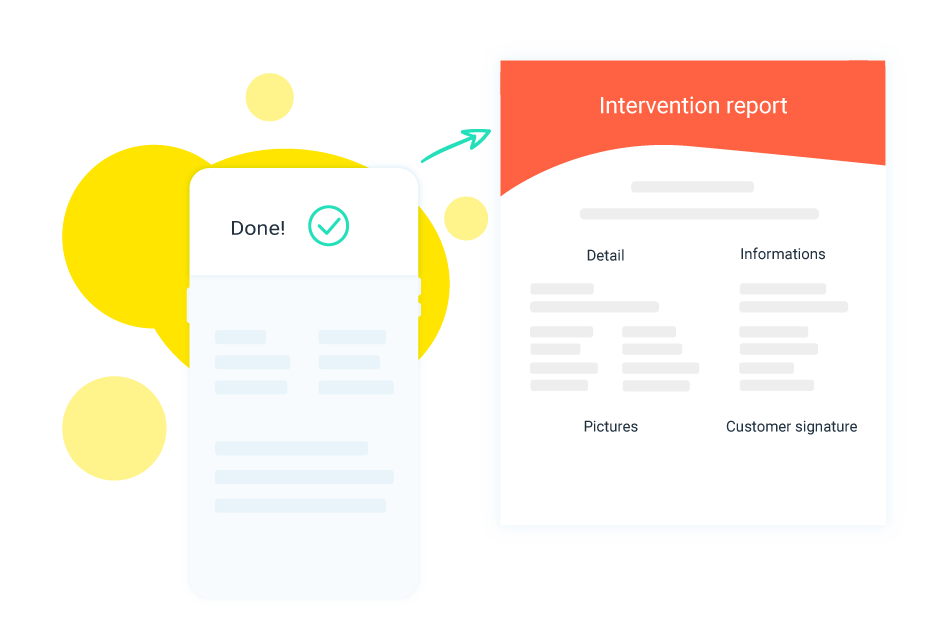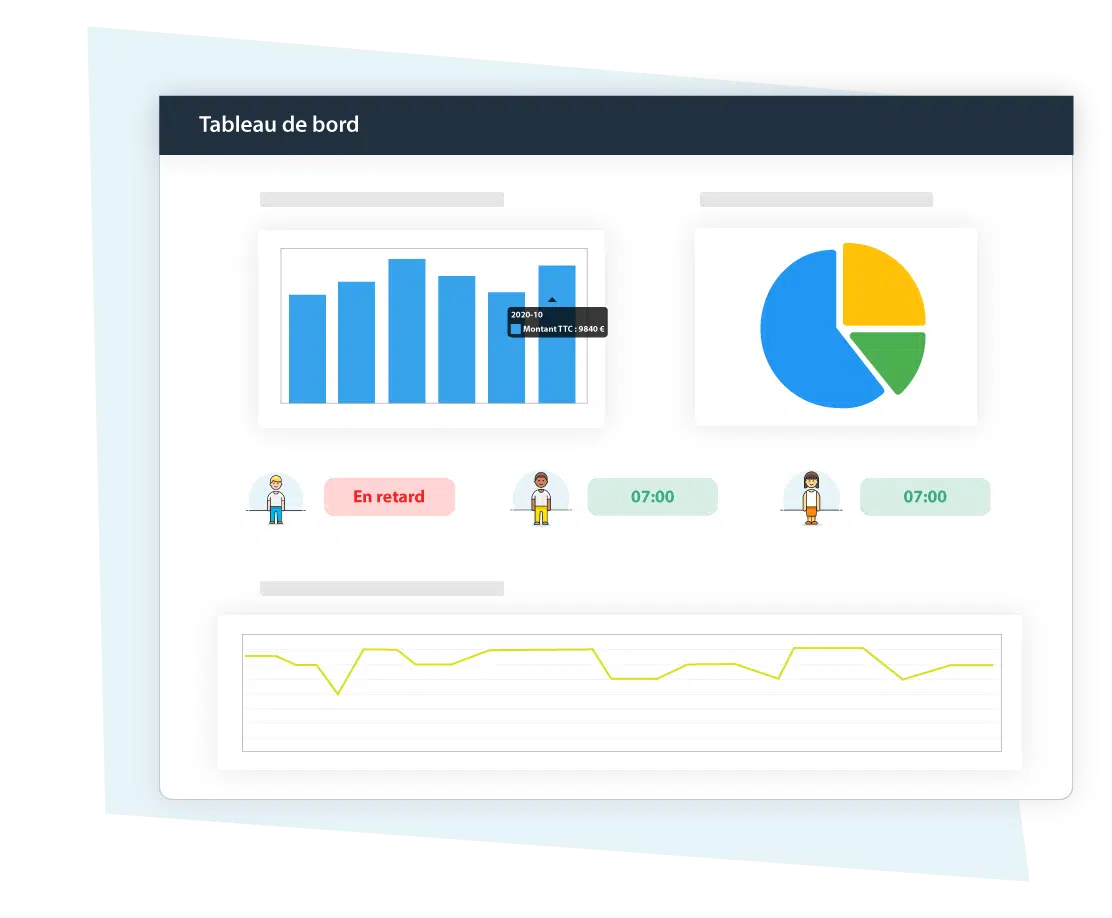 Perfect remote management
Team leaders can obtain all the information related to interventions, without waiting for the report at the end of the day.
The application gathers all the information, to allow the efficient follow-up and optimisation of industrial maintenance interventions.
Offer your customers a simple way to communicate and make requests
You avoid re-entering information and increase the response time at each stage by allowing your customers to make their requests easily.
Customers receive receipt acknowledgements to confirm that their request has been taken into account.
You replace the small easy-to-lose notepad with a real interface for managing customer requests.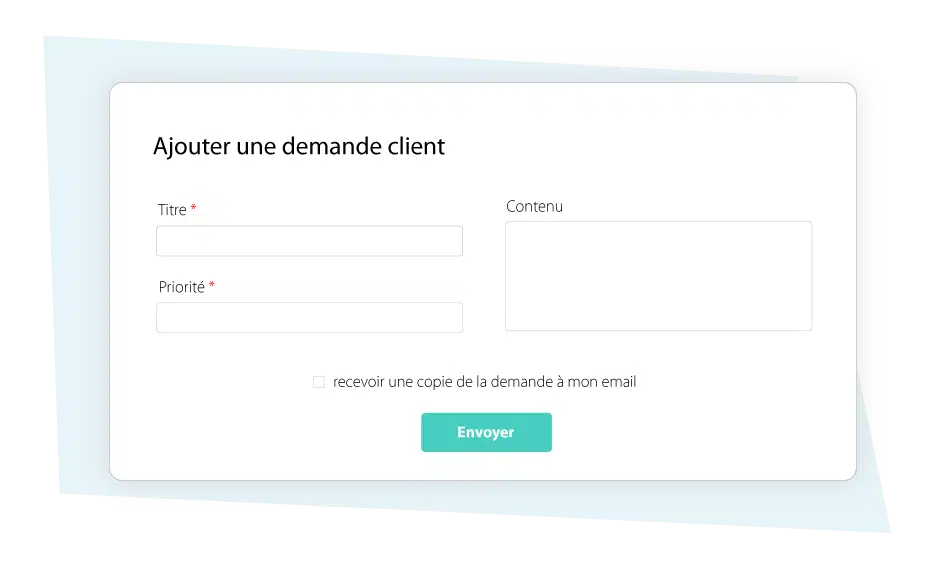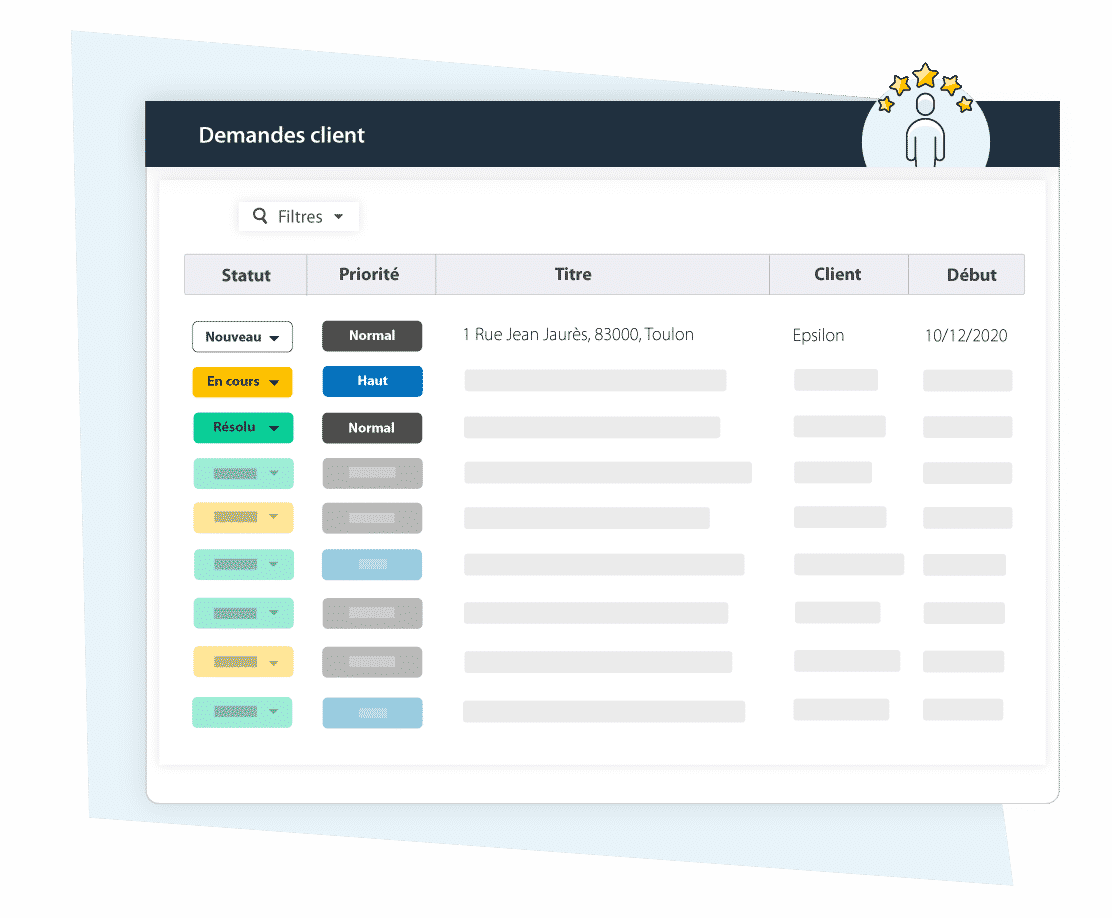 Organise and process requests efficiently
Requests are sorted by priority and assigned to an employee in a few clicks. If the request requires an intervention, you can create, assign and plan it in just a few seconds.
A real CMMS solution, Organilog increases the efficiency of your after-sales and maintenance management.
Keep a history of your customer requests
With easy access to archived tickets you can find information in a few seconds when you need it.
Benefit from a powerful ticket management software solution, without paying the price.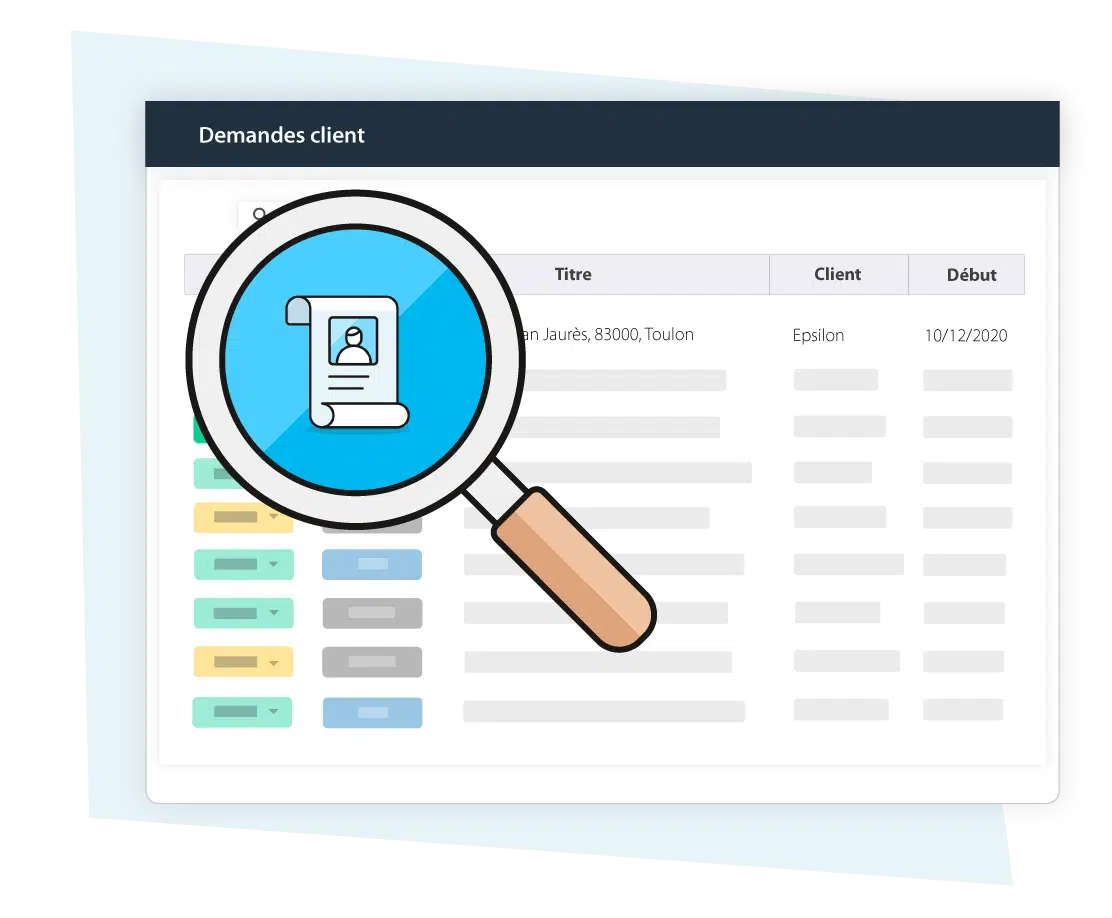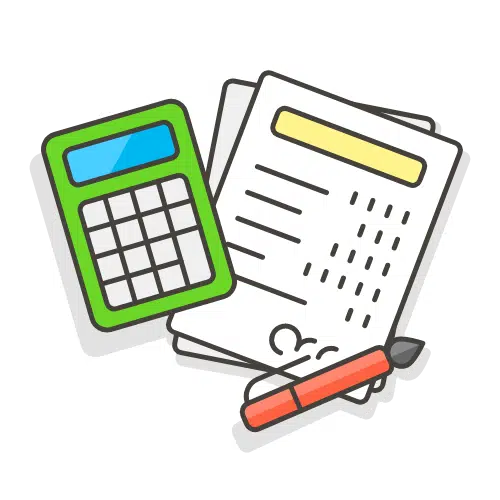 Invoicing
Facilitate the management of your quotes and maintenance invoices.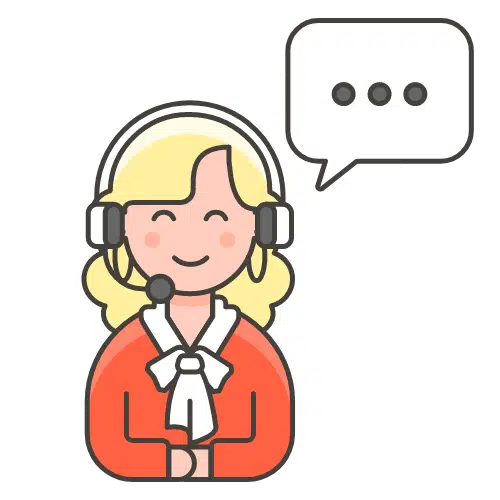 Customer management
Benefit from an interface allowing you to manage your customers.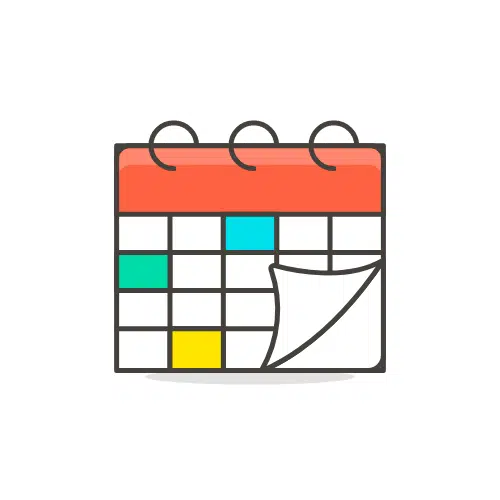 Schedule
Plan your trips with ease, in just a few clicks.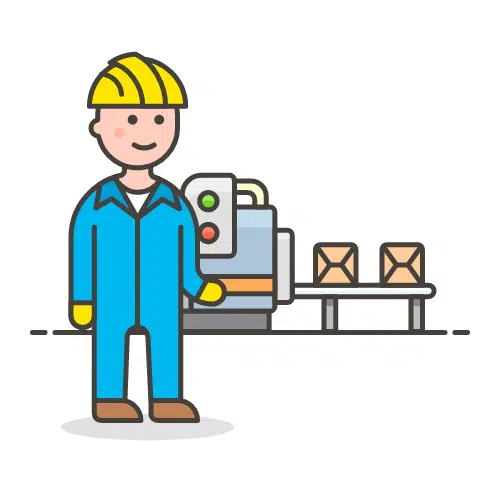 CMMS
Manage equipment maintenance efficiently.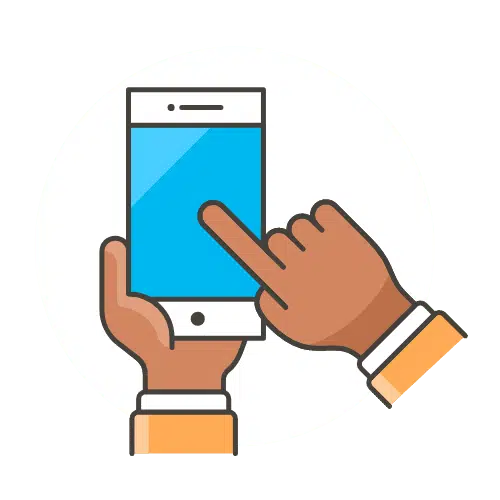 Mobile clocking in system
Track and calculate the working time of teams in the field.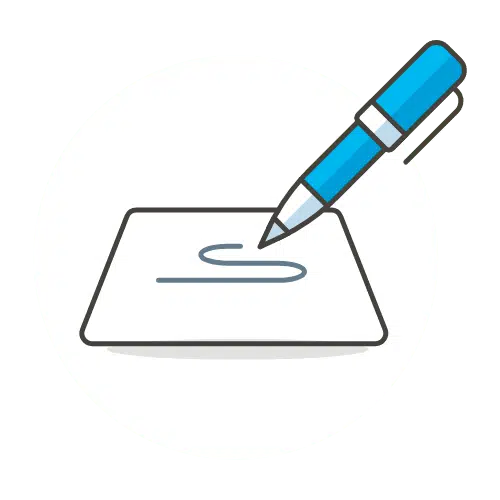 Intervention documents
Generate intervention reports.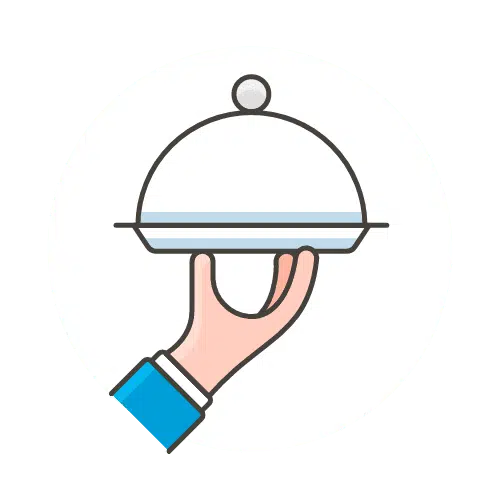 Customer portal
Provide your customers with a portal to access important information.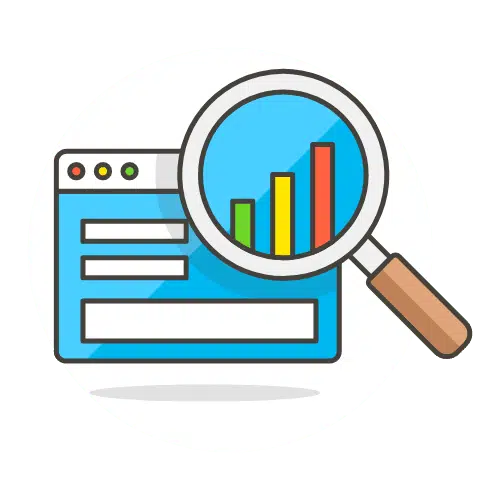 Statistics
Analyse the profitability of your business with numerous statistics.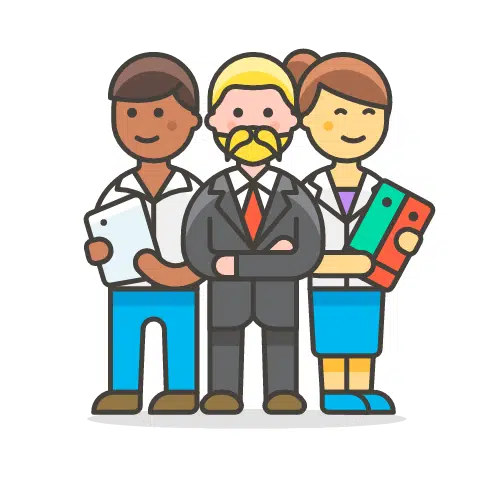 + More than 500 companies
We work with several hundred companies every day.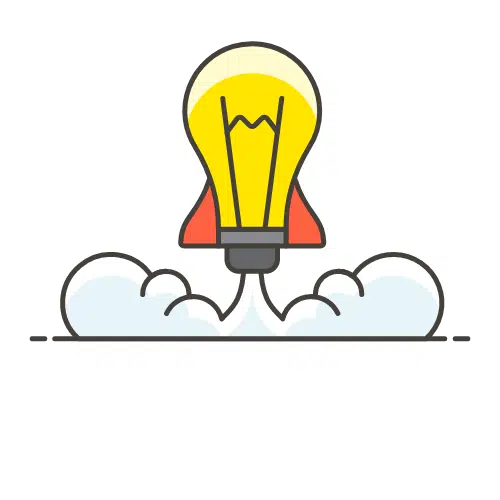 Updated every month
A creative team that listens to your needs.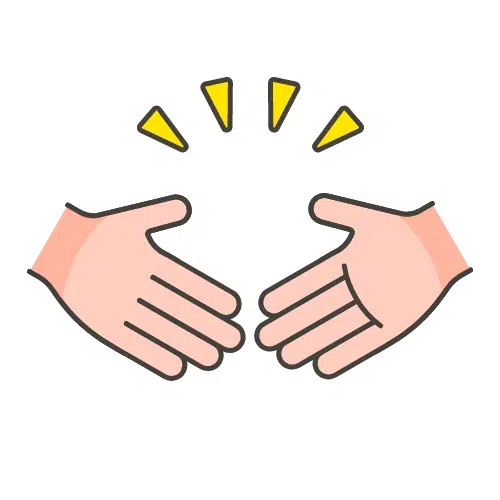 A dedicated advisor
An advisor who knows you and guides you.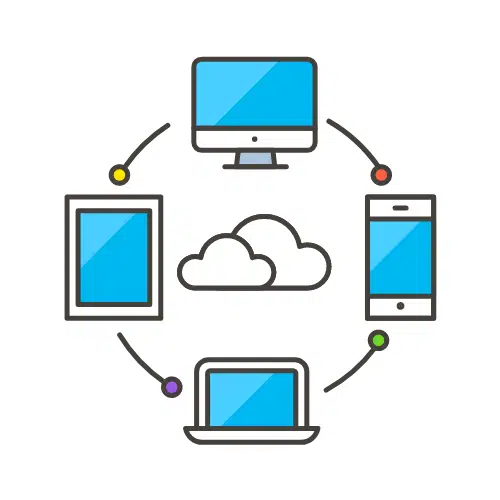 A comprehensive solution
A fully customisable interface.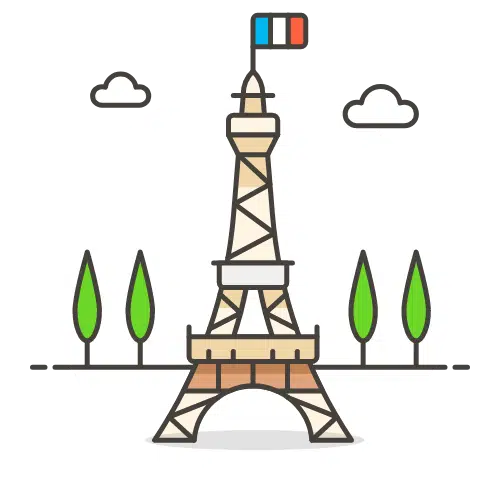 100% French
A company located in Pontchâteau, with a French team.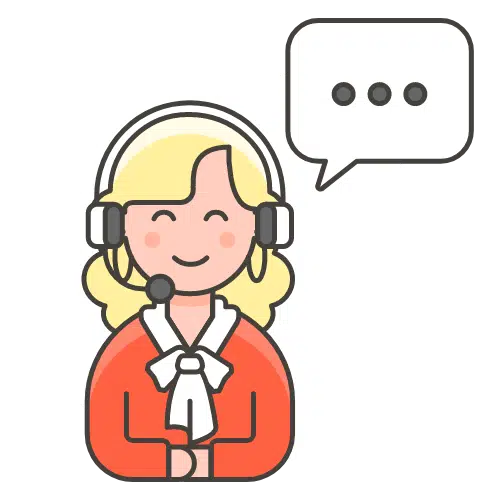 A reactive support team
Our team responds in less than 30 minutes.
Companies that
already trust us
Thousands of professionals trust us!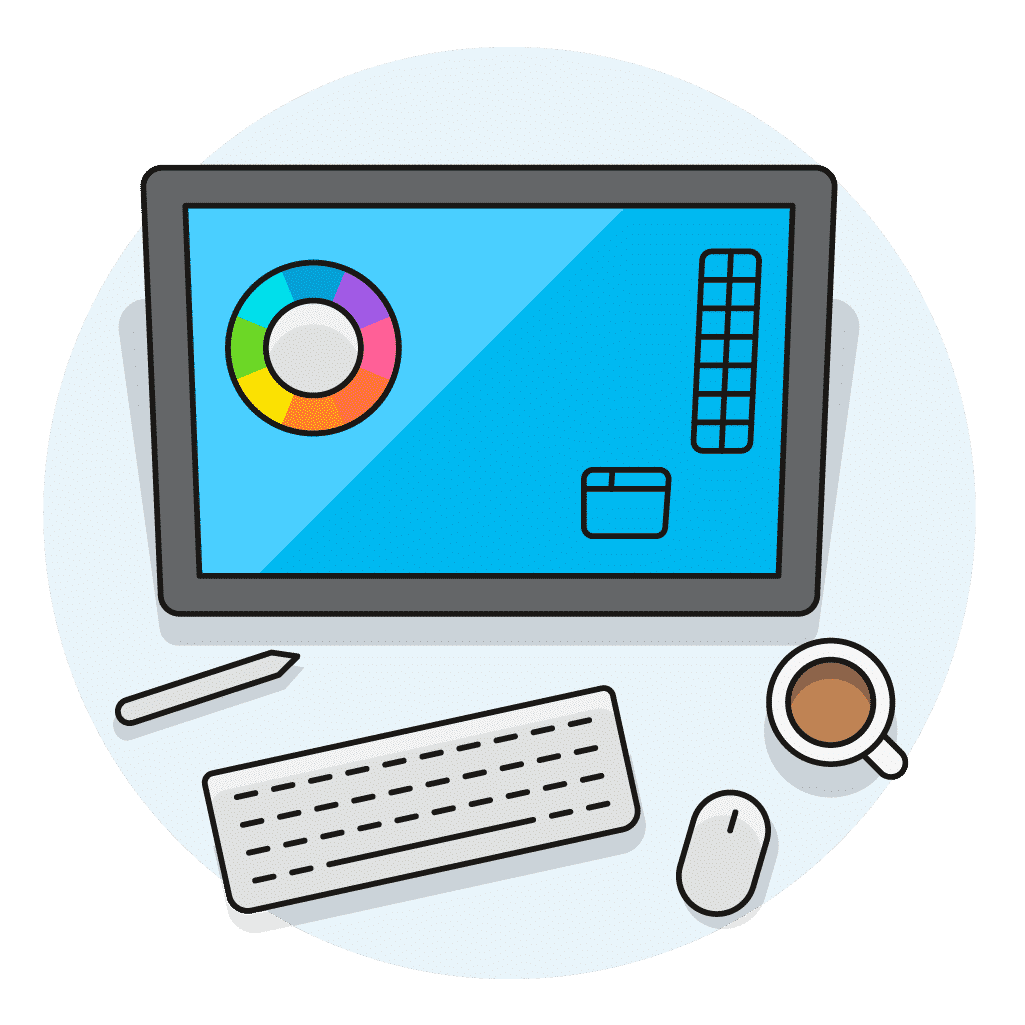 Customisation
Adapt the software to your needs with the multiple customization features.
We adapt to your needs.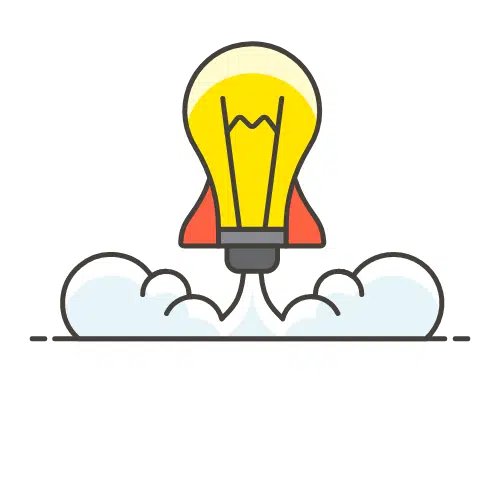 Performance
Optimise your daily management with an all-in-one tool. Say goodbye to paper-based management with new technologies to improve your daily life.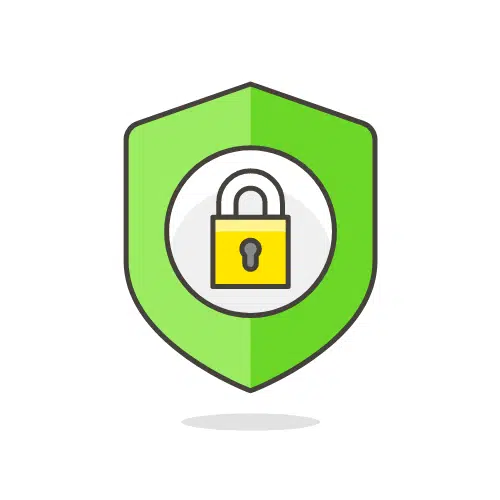 Security
Security and data confidentiality are our top priorities. Manage your staff and data without fear. Your data is safe and secure in France.
The industrial maintenance software will be a must for your company.
Designed to help you manage your business, Organilog is adapted to technical maintenance interventions.
Manage your team members' working hours efficiently by optimising the intervention schedule.
Anticipate unforeseen events with an overview of your industrial maintenance activity.
Increased communication efficiency means you are available for your customers. Reduce the time it takes to find out the origin of the industrial breakdowns.
Generate intervention documents quickly and with ease. An invaluable time-saver for industrial maintenance technicians.
More than just CMMS software for industrial maintenance, Organilog is a 360° tool that allows you to manage many aspects of your business.

Equip your team with a first-rate assistance tool for maintenance companies.
If you're not sure how our tool can be useful to you in managing your interventions, find out more in a free demonstration.
This is a great opportunity to get in contact with one of our team's experts who will advise you and help you make the best decision.
Several hundred industrial maintenance companies are already using our tool.
At Organilog, we believe in the importance of human contact.