How do you optimise your intervention management?
With intervention management software, you centralise information and facilitate communication between teams and with customers. Teams of remote technicians use Organilog directly on their phones. Planning, traceability, intervention reports… Everything is simplified!
With over 7 years of experience, Organilog is the best intervention management solution on the market.
Free presentation and trial.
No commitment or card details required 👌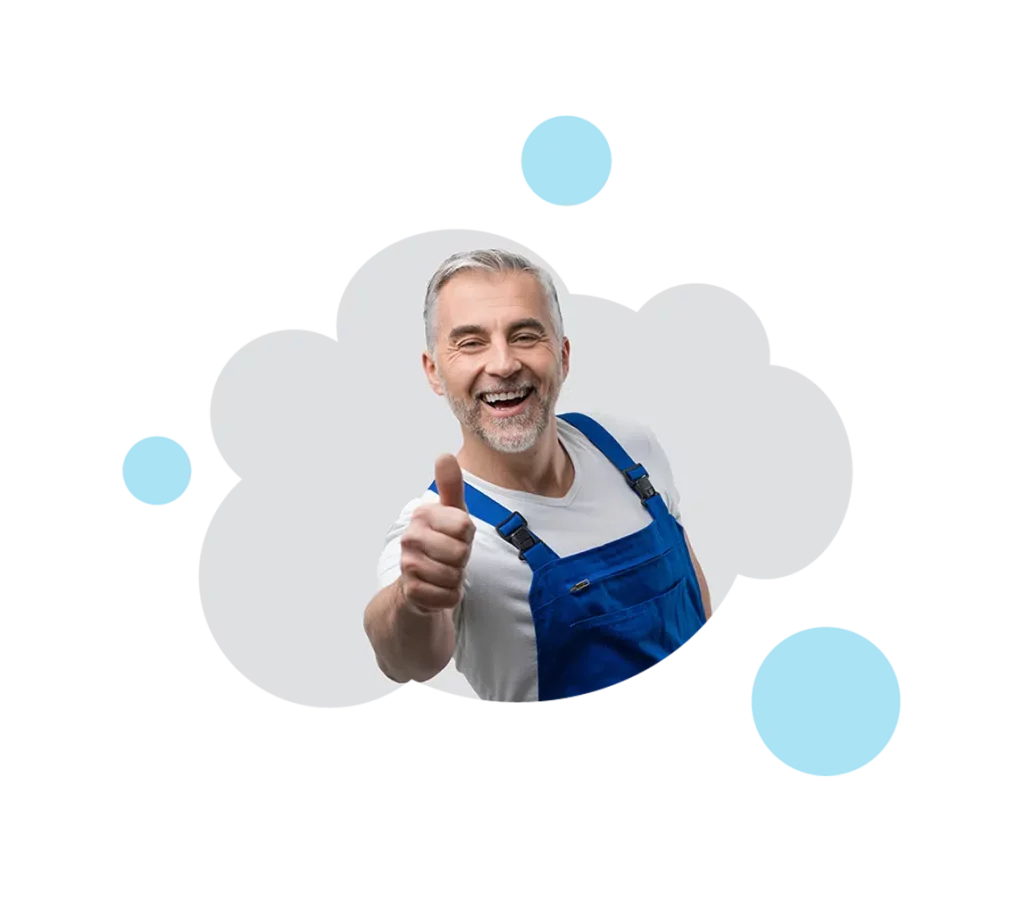 Improve the efficiency of your field workers with intervention management
Are you looking for a paperless tool to monitor and manage your teams' interventions? Discover the advantages of Organilog, a complete management solution to simplify and improve your team members' field interventions. Our tool includes many functions necessary for managing your company!
Management of quotes and invoices, schedules, stocks, contracts, but also management of rounds, CMMS, ticketing, timekeeping, electronic signature… Organilog offers you a complete, simple, efficient and intuitive intervention management solution for your company.
Keep your teams informed and organise them easily
Add, modify and assign jobs to team members and technicians with ease.
See at a glance which jobs are planned, in progress and which ones have not been completed on time.
Your team members are notified as soon as a job is assigned to them or when updates are made.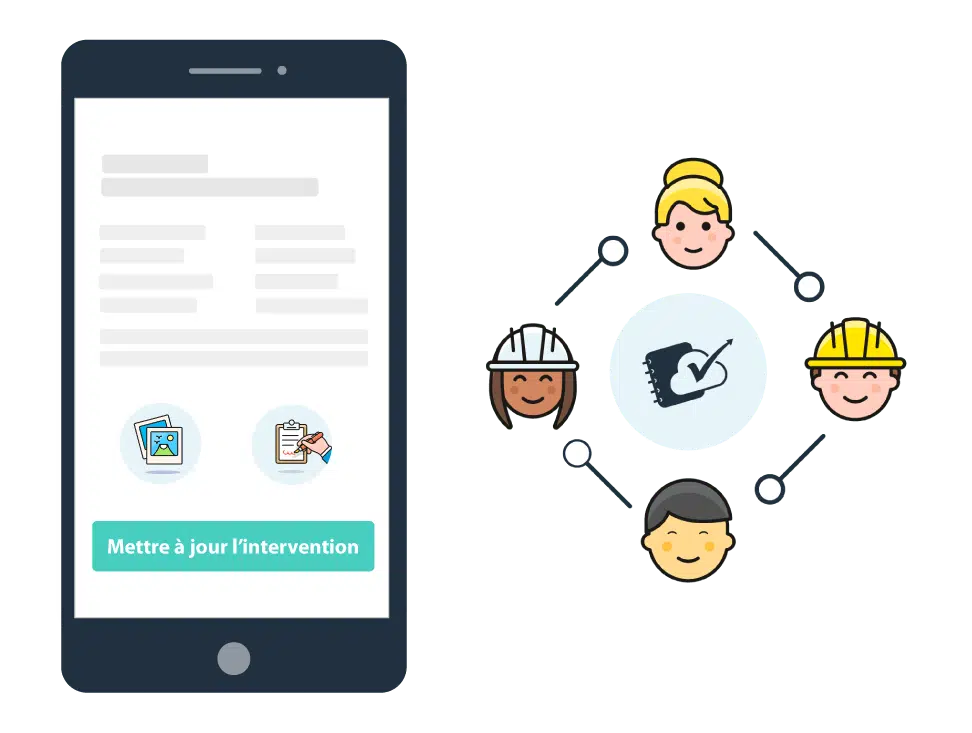 Pass on information from interventions efficiently
Team members who are on site can add information associated with the intervention during the day, (photos, signatures, comments, etc) using the mobile intervention management application.
In the blink of an eye you can see the progress of an intervention at any time of the day, without generating unnecessary and time-consuming exchanges between your office and your remote teams. Find all intervention reports directly in the Organilog interface.
Automate the creation of service reports
Office teams can access information in real time and in a few clicks generate a personalised service report to send to the customer.
Digitise your intervention paperwork, allowing efficient communication with customers and teams, better archiving and a guaranteed wow factor.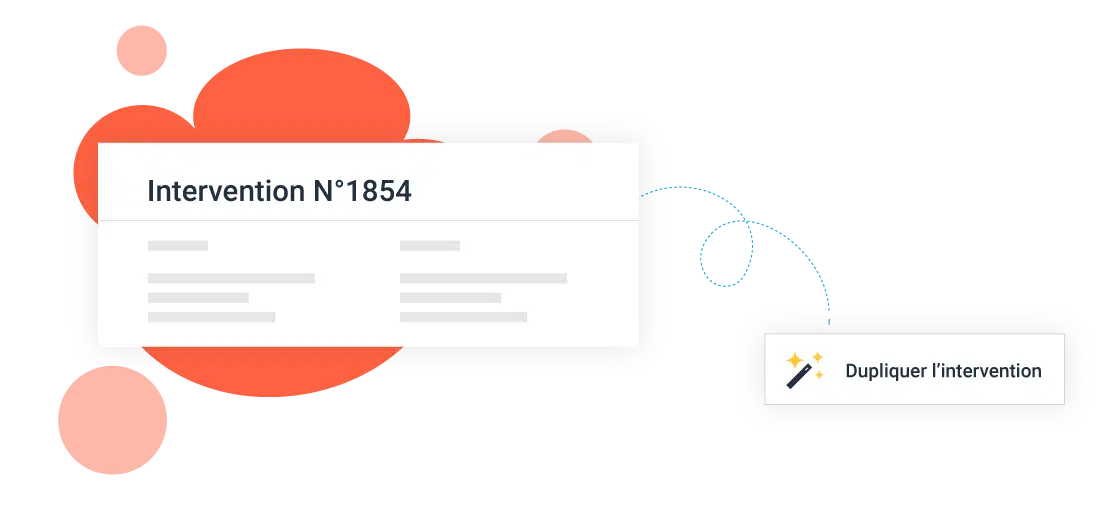 Avoid unnecessary data entry
Duplicate interventions and create similar ones in just a few clicks saving you considerable time.
No need to plan recurring interventions anymore, they are now automated!
Optimise your customer relationship management and after-sales service
How can you improve customer satisfaction with intervention management software? Our solution can be used on desktop and mobile devices allowing you to monitor interventions in real time. Collaboration between your remote and office teams is simplified, improving global reactivity and customer satisfaction.
Intervention management software has become essential for companies. With Organilog, customer service has never been so efficient! A satisfied customer is a loyal customer!
Invoice your interventions in just a few clicks
Your quotes and invoices are centralised and grouped by customer and job. You can easily send invoices associated with the intervention.
Monitor efficiently the due dates of your quotes and invoices to anticipate your earnings.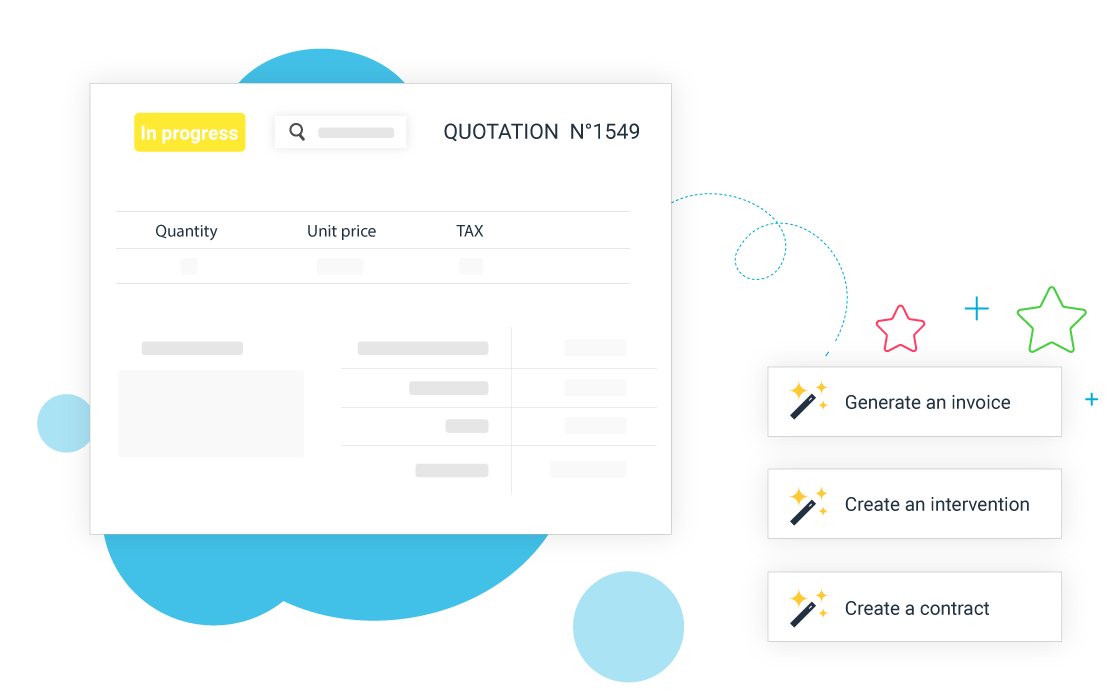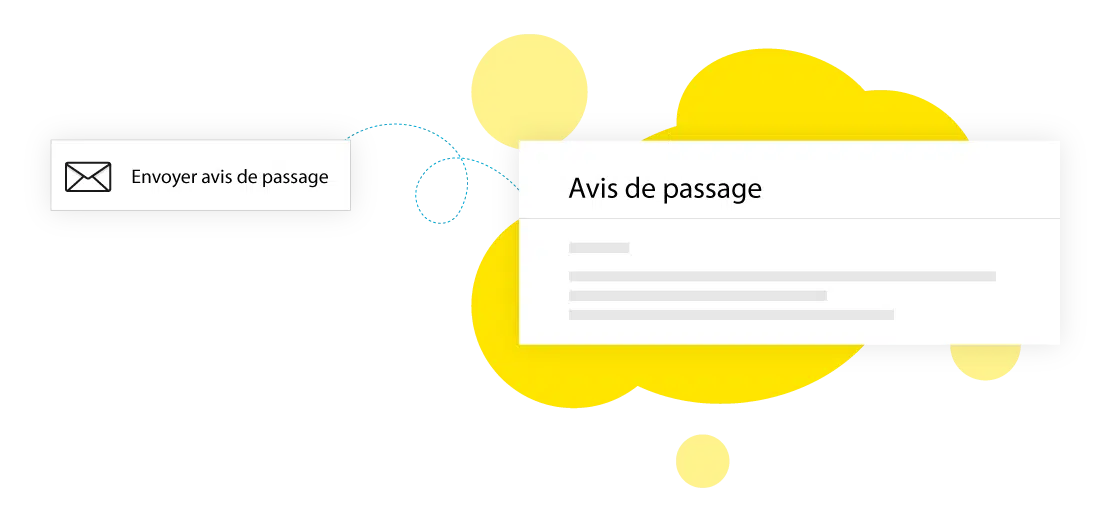 Send automatic intervention SMS notifications
Notify your customers by SMS or email before a worker arrives onsite.
Send automatic notifications to free your mind from these time-consuming tasks.
Keep organised and secure archives
You can find information easily and keep a precise history of each intervention, for each customer.
Organilog customer facility management software is the best on the market.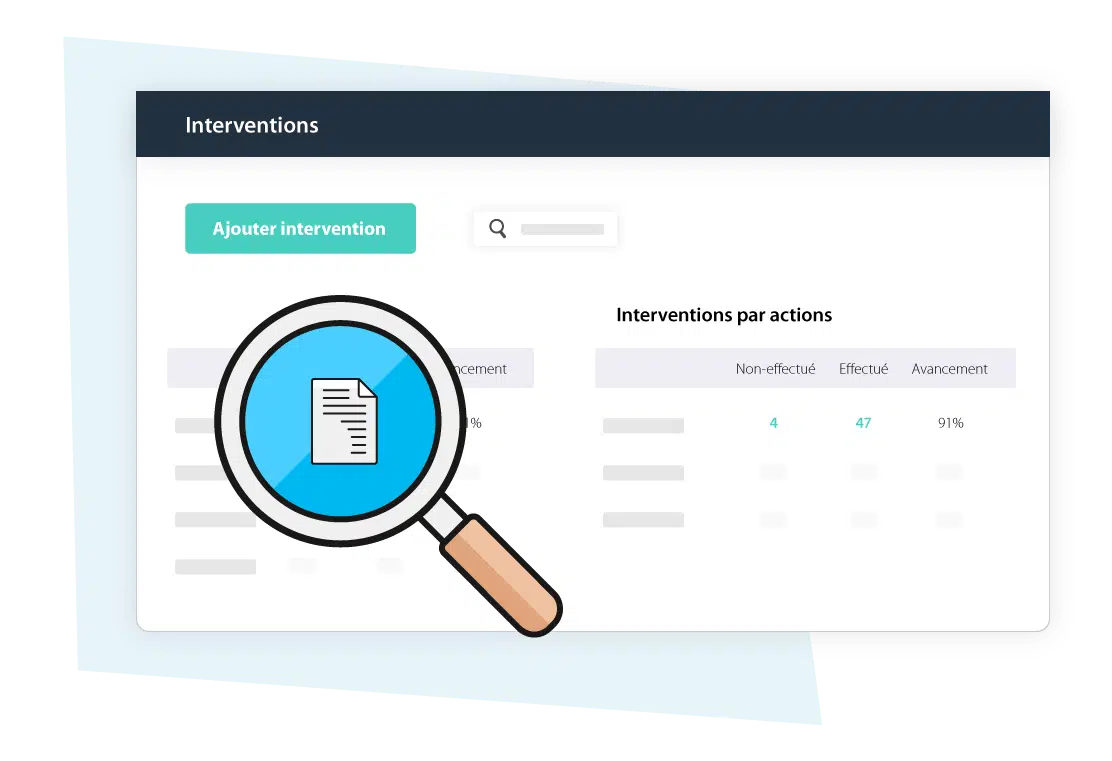 Companies that
already trust us
Thousands of professionals trust our solution!
Manage your interventions efficiently, optimise the working relationship between the office and remote teams