Customer relationship management for field service companies
As the backbone of Organilog, we prioritise customer relationship management. Because a satisfied customer is usually a loyal customer that may talk about you to others, we take care of this special relationship.

Organilog allows you to centralize all information associated with customers, prospects and partners.
In just a few clicks, you can find all the documents, invoices and job information related to your customers for excellent customer service.
All you have to do is import your current customers into Organilog, and that's it!
Free presentation and trial.
No commitment or card details 👌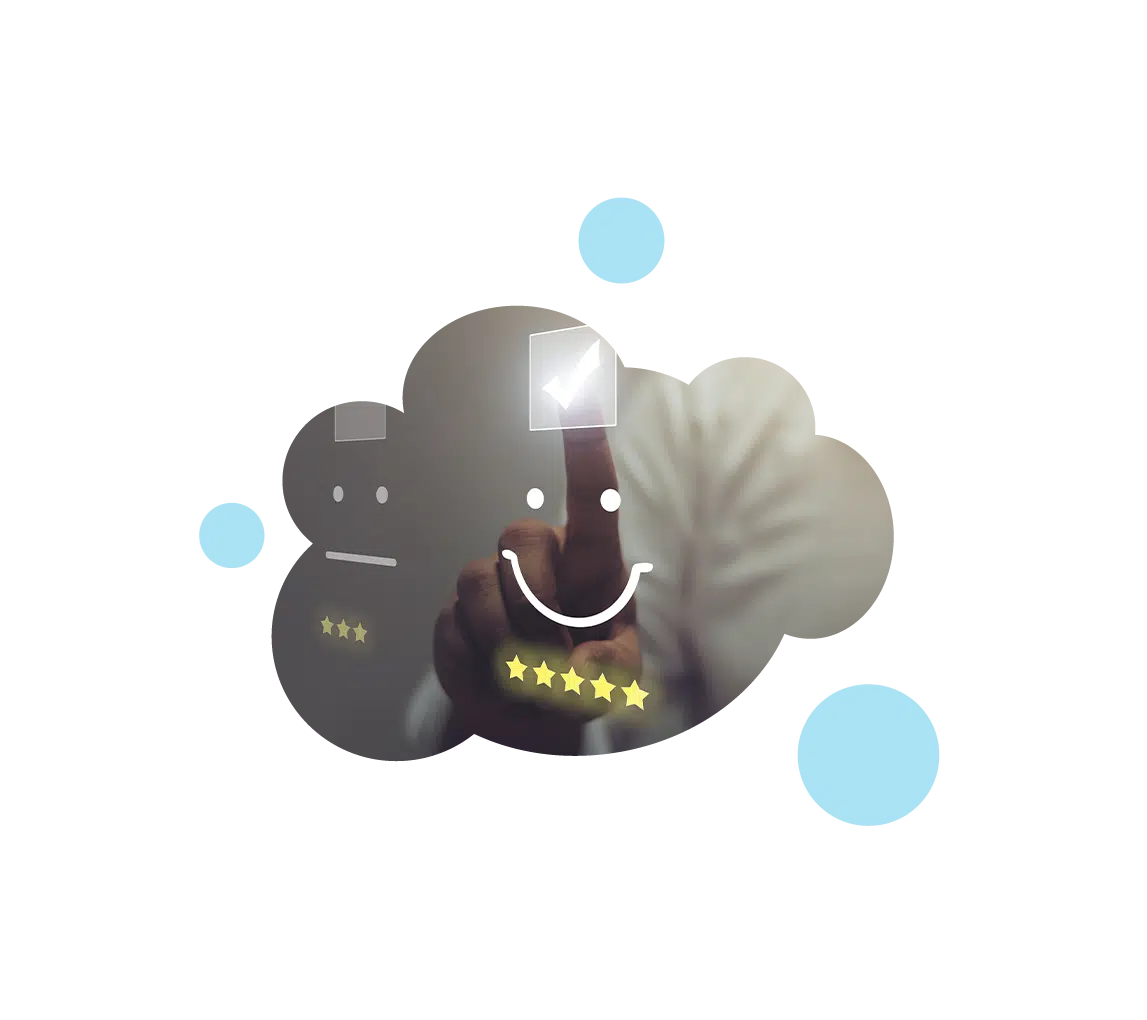 In-field customer relationship management is simple and efficient with Organilog
For a company, excellent customer experience is essential for its brand image. This is why the customer journey must be optimized, cared for, and monitored. You must take special care of your customer throughout their journey, even if it does not lead to a sale.
To help you in this mission, Organilog provides you with the tools you'll need. Use our software to manage contacts and prospects and set up a dedicated customer service.
Boost your turnover with optimized customer relationship management (CRM).
Organilog makes your life easier with customized records, document archiving, real-time updates in the customer database, structured follow-ups, job notifications, and a portal that is tailored to your needs. 
Besides this customer relations module, Organilog includes other features that are essential for managing your company, such as schedule management, quotation and invoice creation, inventory management, and much more!
Find information easily with our customer relationship management software
No matter how big or small your business is, you can keep track by centralizing information for each customer, prospect or partner. Your customer data is carefully recorded and archived.
job planning

Quotes and invoices

Contracts

Equipment

Customer requests
With Organilog, you can assign several addresses to the same customer when there are jobs at different locations.
To build relationships with your customers, it is important to keep up-to-date records for smooth communication. Say goodbye to trawling through Excel files with our customer relationship management software!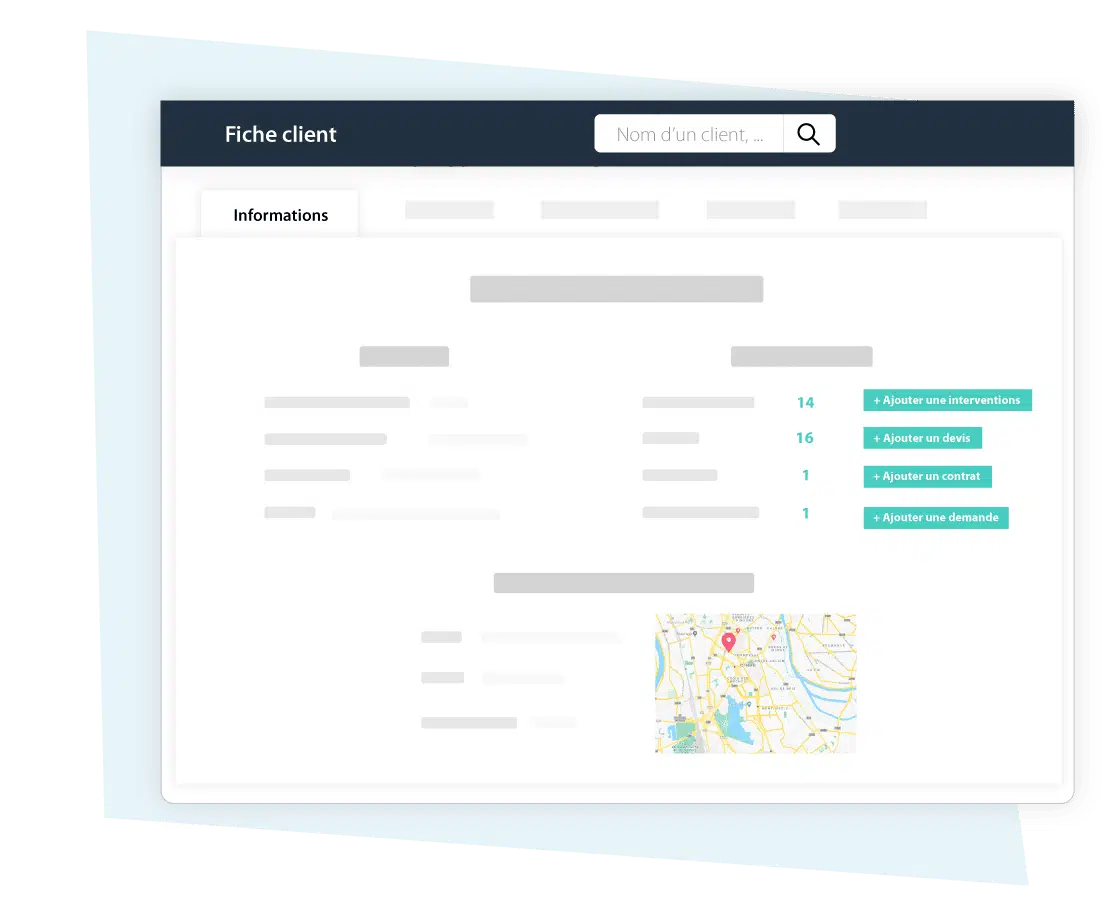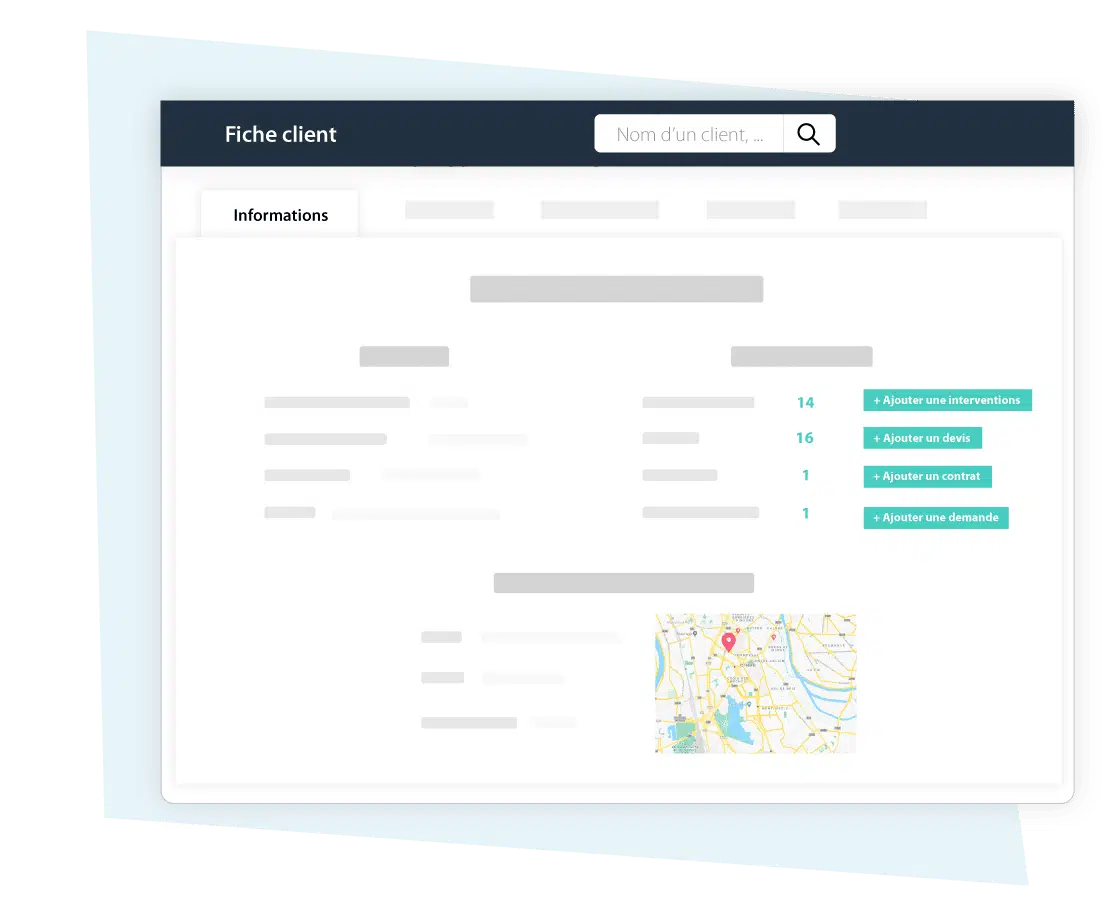 A constantly updated customer database
With management software such as Organilog, you know where you are and where you're going. Organilog makes it easy to follow the number of quotes in progress and access job schedules associated with each customer.
Benefit from a sound and structured customer base for excellent customer care!
Simple and effective customer relationship management in the field
With Organilog's customer relationship management software, simply drag and drop to keep perfect track of all ongoing actions. All communication between you and your customer is archived from the very first contact, to the finalisation of the service. The pipeline allows you to streamline your process.
Fully customizable, this CRM software can be tailored to your needs.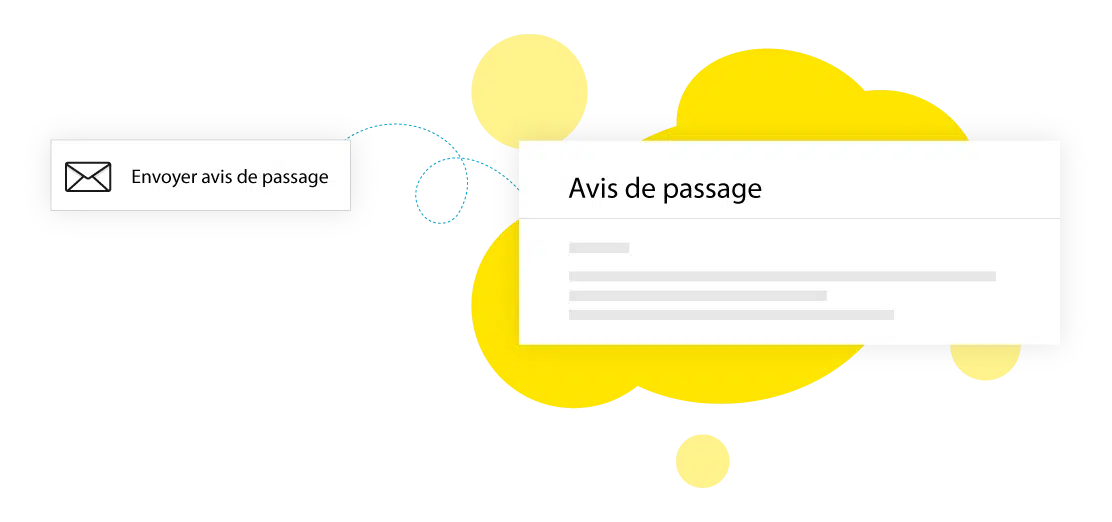 Send automatic notifications to customers with Organilog
Notify your customers before a service provider arrives on site. Automate notifications with SMS and email. 
Automatically send out job notifications and take your mind off these time-consuming tasks.
Organilog provides a personalized interface to your in-field customers
What could be more satisfying for a customer than having a free interface to find all useful information and documents?
job planning

Quotes and invoices

job reports

Equipment

Customer requests
With the Organilog customer portal, you will stand out from the competition, increase customer satisfaction and avoid time-consuming exchanges by email. Your after-sales service has never been so efficient!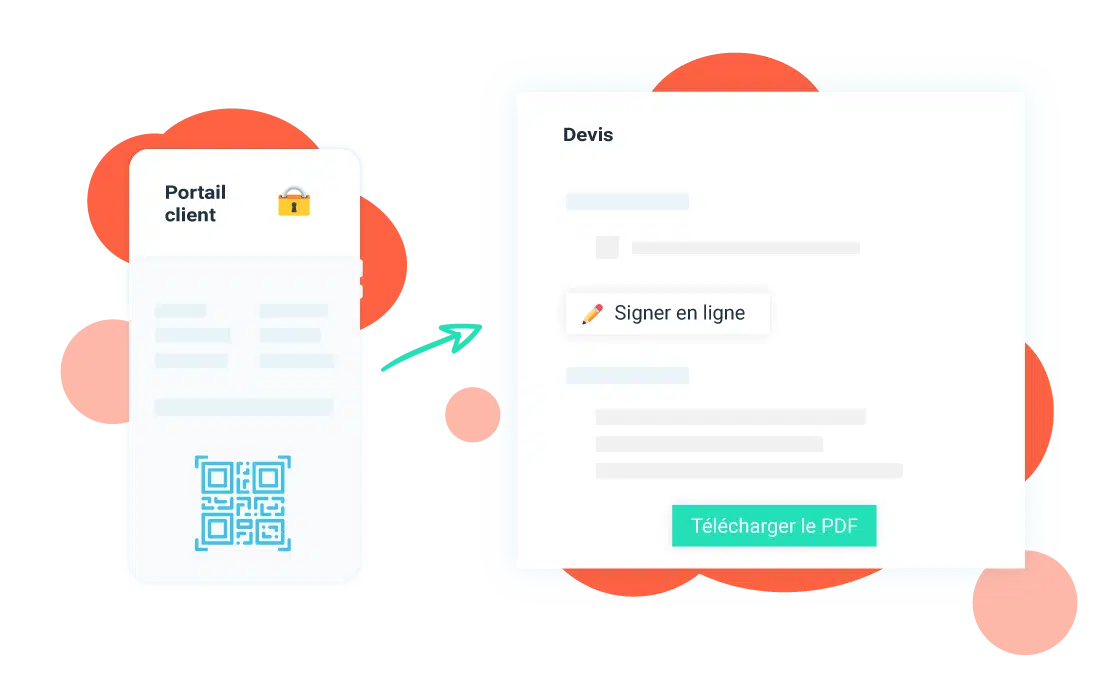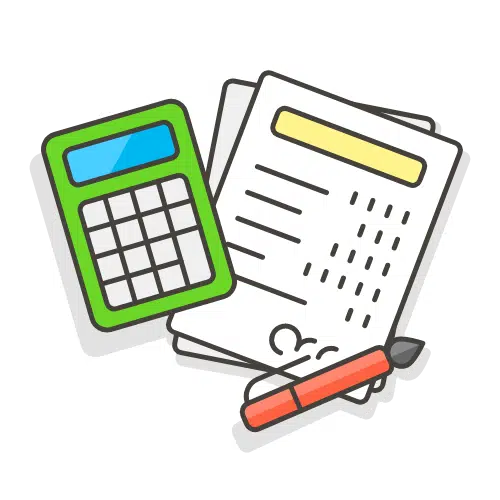 Invoicing
Facilitate the management of your quotes and maintenance invoices.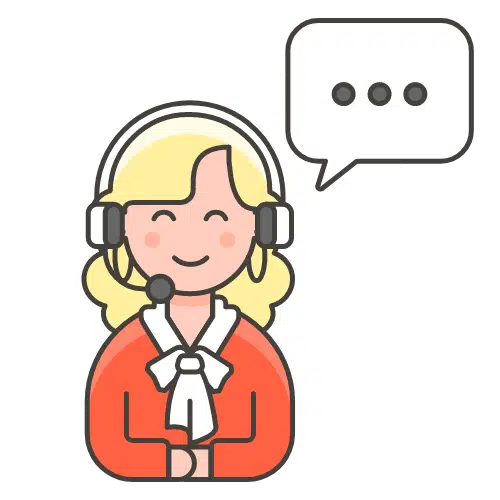 Customer management
Benefit from an interface allowing you to manage your customers.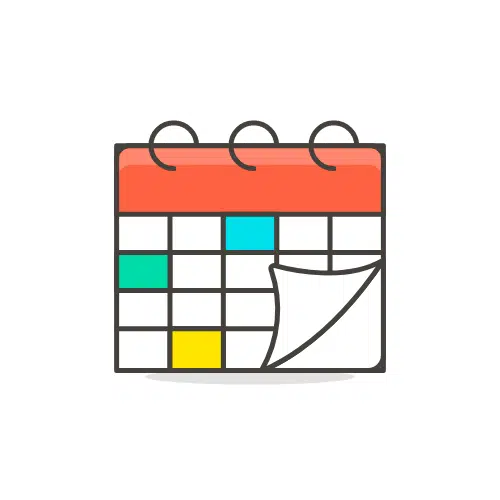 Schedule
Plan your trips with ease, in just a few clicks.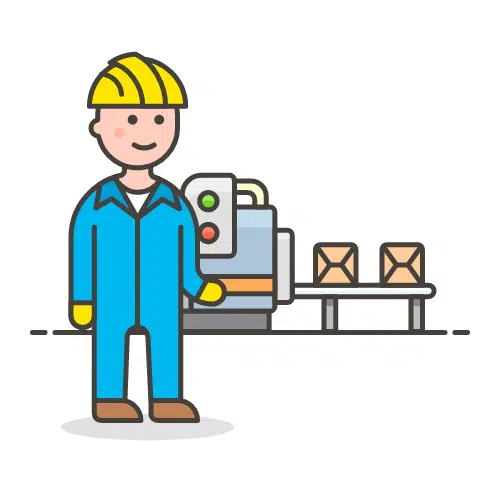 CMMS
Manage equipment maintenance efficiently.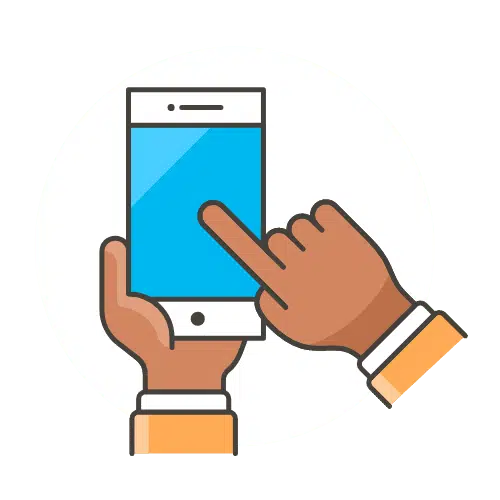 Mobile clocking in system
Track and calculate the working time of teams in the field.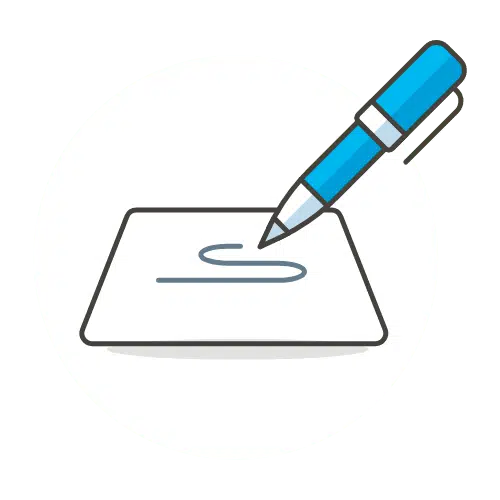 Field service work documents
Generate job reports.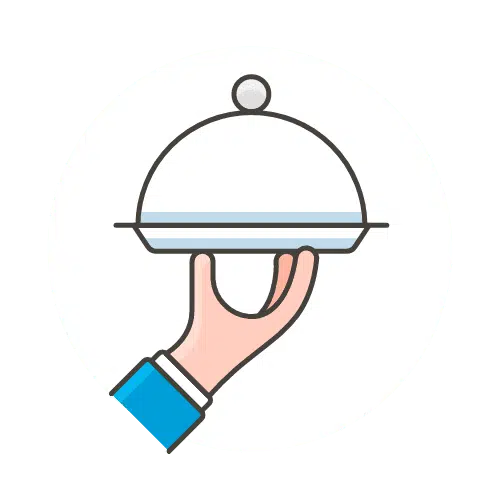 Customer portal
Provide your customers with a portal to access important information.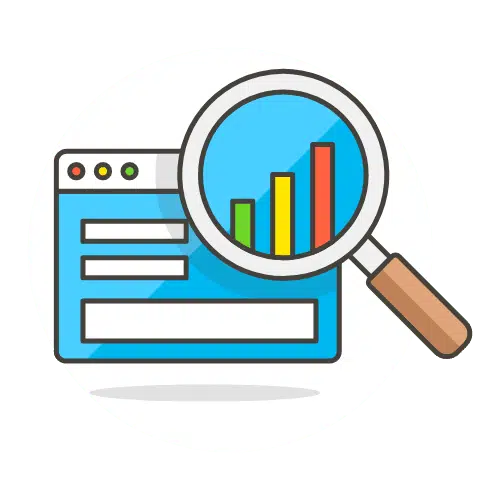 Statistics
Analyse the profitability of your business with numerous statistics.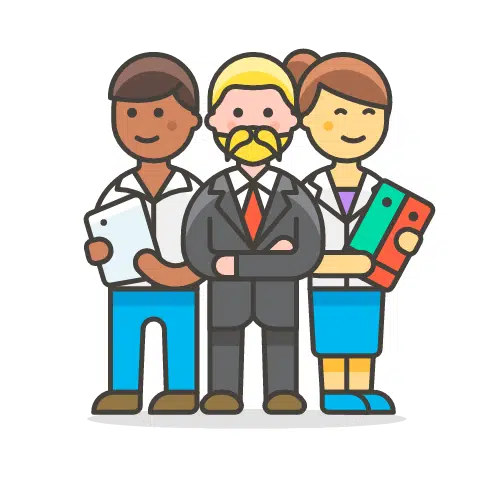 + More than 500 companies
We work on a daily basis with several hundred companies.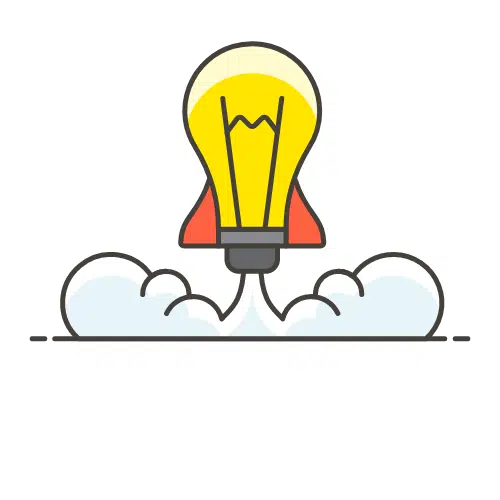 Updated every month
A creative team that listens to your needs.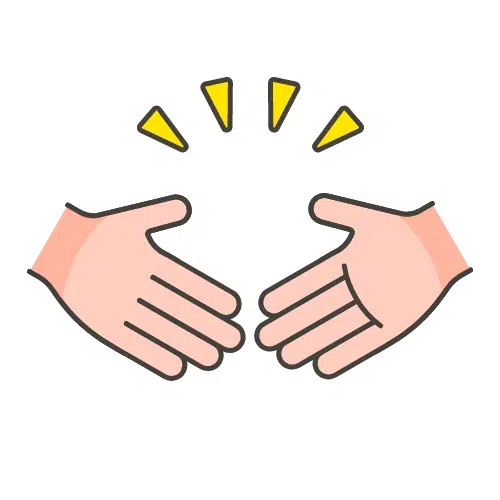 A dedicated advisor
An advisor who knows you and guides you.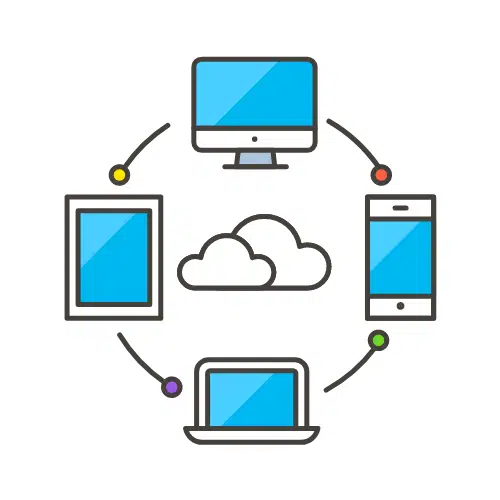 A comprehensive solution
A fully customizable interface.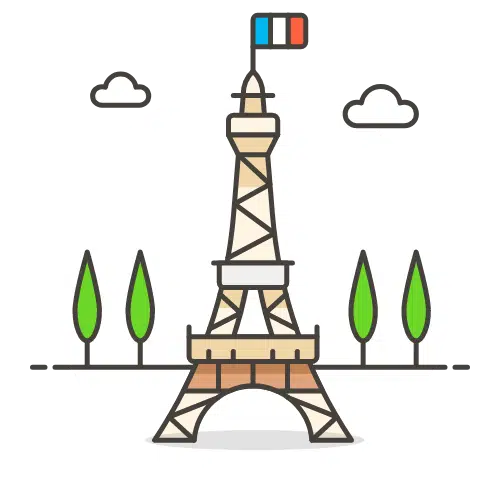 100% French
A company located in Pontchâteau, with a French team.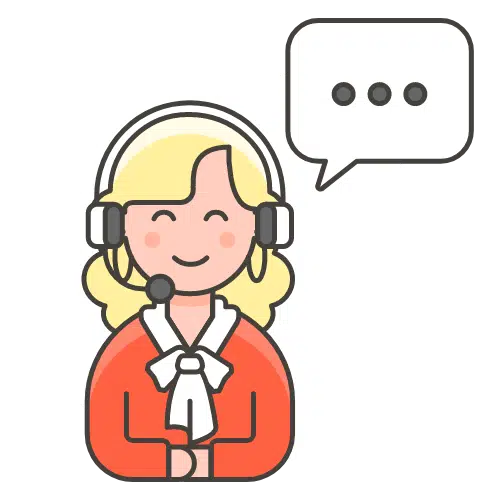 A reactive support team
Our team responds in less than 30 minutes.
"Organilog has enabled us to be more efficient when it comes to exchanging information, with a view to improving quality and traceability for our customers."
Mr Courtois
"A good product which has been intelligently developed. Constantly evolving with an excellent team that is super responsive and listens"
Mr Robardet
"We get a response within the same day, sometimes even within 10 minutes. We have a close contact with the team."
Horizon Multimedia
Thousands of professionals trust us!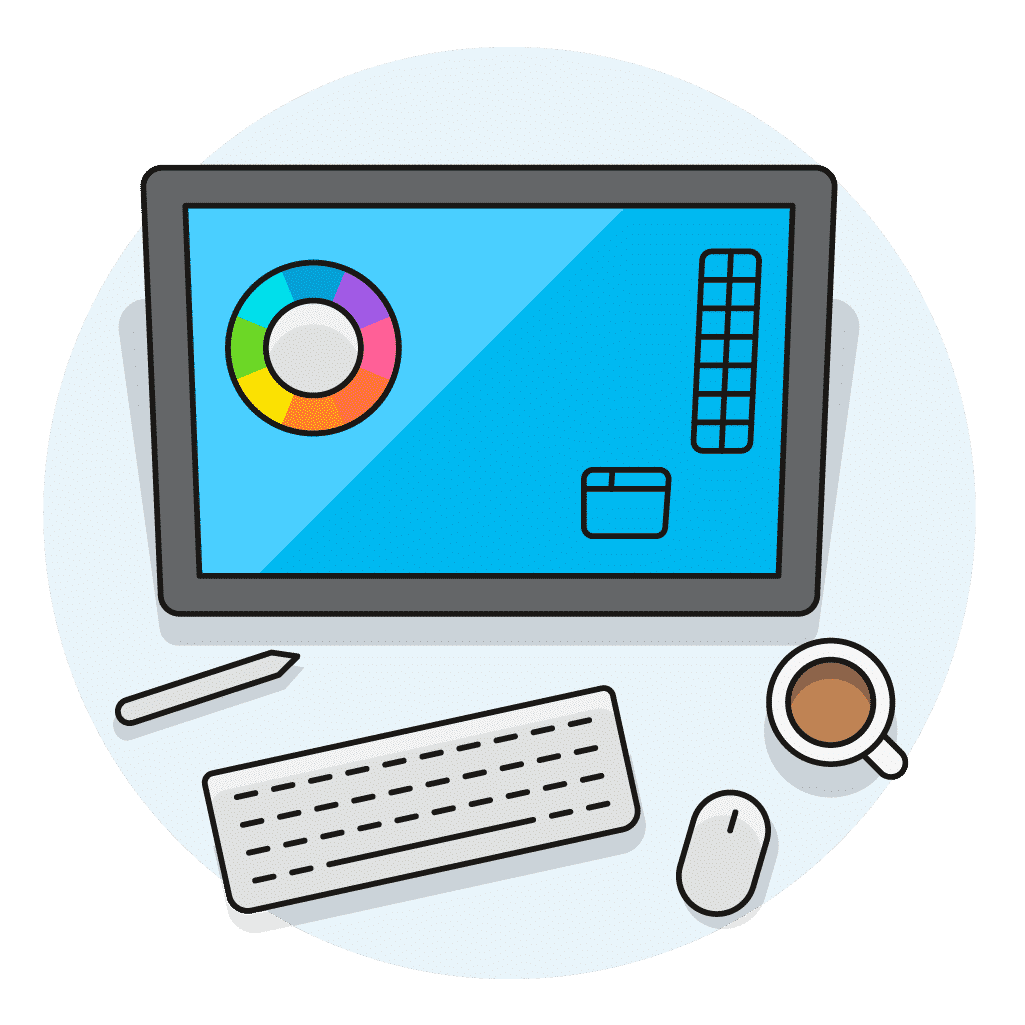 Customization
Tailor the software to your needs with the multiple customization features.
We adapt to your needs.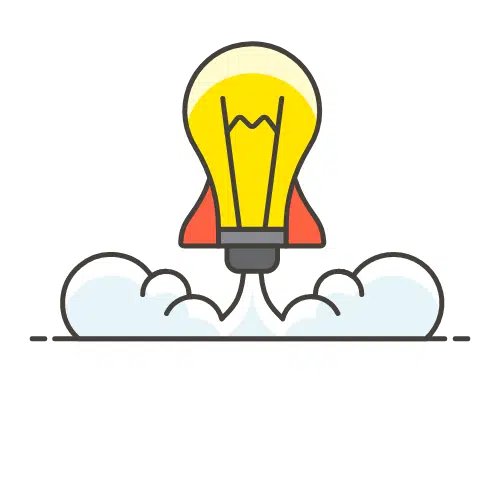 Performance
Optimize your daily management with an all-in-one tool. Say goodbye to paper-based management with new technologies to improve your daily life.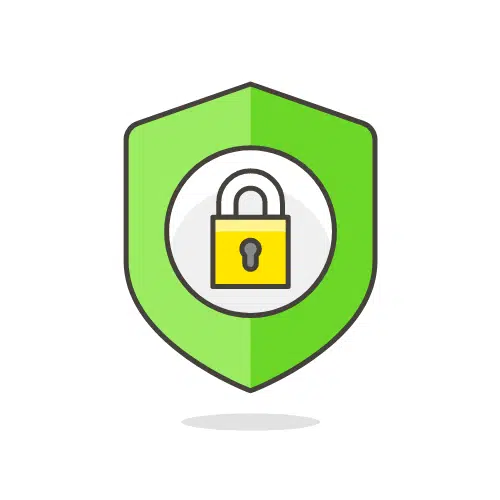 Security
Security and data confidentiality are our top priorities. Manage your staff and data without fear. Your data is safe and secure in France.
Organilog software puts your customer at the centre. This management software of the highest quality provides CRM features and integrates every module necessary for the excellent, smooth management and organization of your company.
By optimizing customer relationship management, you enhance customer satisfaction and loyalty, increasing the possibility that they will come back to you again. Today, successful companies know they must deliver a successful customer experience!
An unsatisfied customer is also more likely to talk about your company on social networks and in your business listing Google reviews. Your brand image and your reputation depend closely on this customer relationship.
Organilog helps you set up an efficient after-sales service with a high-performance management tool. With our software, you will adopt a large-scale marketing strategy and develop sales of products and services.
Our CRM solution is entirely dedicated to the tracking and follow-up of your customers. This CRM records, processes and analyses customer requests to streamline this communication. The software helps you to improve customer loyalty by organizing a sales strategy adapted to your needs and by automating the most time-consuming tasks. CRM stores and archives all customer data, enabling you to respond to customers' requests and wishes.
To optimize customer loyalty and relations with your customers and prospects, Organilog provides you with a first-class project management tool. 
Your office and field teams are also equipped with the solution and are instantly notified of customer requests.
Improve your business relations with these online software solutions as interactions with your contacts, customers and partners are smooth and simplified. 
If you're not sure how our tool can be useful to you in managing your jobs, find out more in a free demonstration.
This is a great opportunity to be contact with one of our team's experts who will advise you and help you make the best decision.
At Organilog, we believe in the importance of human contact.