Do you have an HVAC business? If so, you probably know just how hard it can be to grow this kind of company from the ground up. Many people will not need your services for full installations very often, so you need to be able to reach new clients with ease. Growing revenue for your business also means being able to work smarter rather than harder.
If you are not sure how to go about creating this kind of revenue flow for your company, you need to consider all of the options you have to make this goal a reality. You will find that your HVAC company can grow and thrive with these tips and tricks in mind. Best of all, most of them can be accessed with some simple changes that you might not even have thought of making.
Ways to Grow Your HVAC Business and Increase Revenue
HVAC businesses have depended on word of mouth to drive business for years. This is no longer an effective way to grow a business because there are too many competitors who are using online resources and technology to grow their businesses smarter and faster. You need to be sure that your company can keep pace with the other HVAC providers in your area and stand out from the crowd.
If you are not sure why your HVAC business is not thriving, these tips and tricks might help you to find patterns that will reveal ways to improve your business processes and help you to make more money. Being sure that you are keeping track of all of the details of your business is always easier with the right tools in hand, and you might need to invest in some company upgrades that will allow business processes to be improved right away.
1. Selecting the Right Field Service Management Software to Boost HVAC Business Revenue
One of the best ways that you can direct your business toward new and improved growth and revenue is to get better field service management software. You will find that this one commitment can make a huge impact on every aspect of your business. Your field service management software will be able to help you with everything from billing to communication within your company to keeping track of client data.
Centralizing all of your company records and information can make it much easier to provide customer service. You will also find that this kind of central record-keeping will make it much easier for your techs in the field to offer excellent service to clients. When people can count on you, they will want to work with you over and over again, and they will also send referral business your way.
One of the other benefits of using this kind of software solution for your business is that you can often reduce the number of people who are needed for various basic daily tasks. Your software solution for the HVAC business should be able to automate many of the billing and customer service processes that you are currently doing the old-fashioned way. By allowing people to pay their bills online through a payment portal and making sure that reminders are sent out for information updates and payments, you can reduce the amount of customer contact that needs to be done each day.
When you have the right software solution in place for your business, you can also allow techs in the field to clock in and out when they are on the go. This will save them time and make sure that they are able to service client needs right away. You will also be able to communicate effectively with your teams who are not at the office so that you can send them to new jobs or advise them about changes to their schedule.
A quality field service management tool will also allow you to set up automations that help ensure that business processes don't slip through the cracks. From automating payment reminders to sending out update requests for client information, your software management tool can help you to keep track of all of the moving parts of your business. When your business is running automations, it is much easier to keep up with all the daily administration tasks that can slip through the cracks. You might have a variety of different employees tackling all these tasks right now, but you can allow these people to work on other things if you use technology to help you to take care of these business needs.
This is one of the single most effective ways that you can leverage technology to make your company run better and produce more income on a daily basis.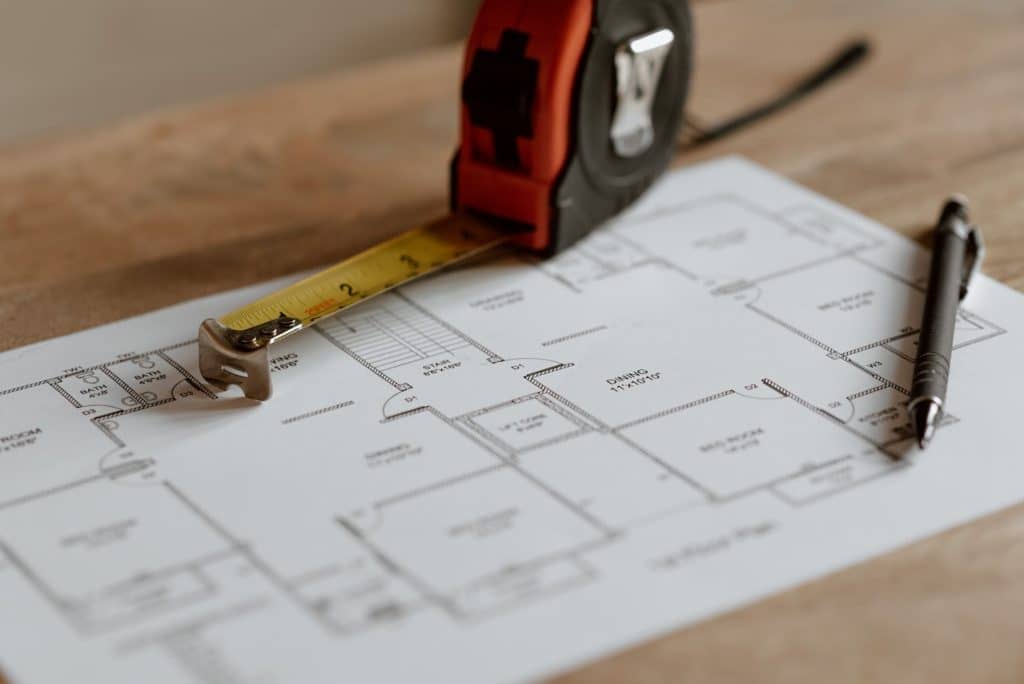 2. Using SEO Properly to Increase Your HVAC Business Visibility and Revenue
Many companies who provide practical services like installation of HVAC systems, or repairs and maintenance forget about their website. Your business needs a website, and it needs to be optimized correctly to be searchable and relevant for customers in your local area. When you use SEO correctly, you can ensure that your business is highly visible and that the right clients are being sent your way. SEO ranks your business' web pages and web content correctly and effectively so that you never miss out on making connections with new clients.
This is also one of the backbones of good advertising. You will need to utilize SEO along with correct marketing practices if you want your business to be a success. This is an area where many people need to consider outsourcing their marketing efforts for the best results. After all, you have a business to run, and you probably do not have time to advertise, market, and manage your marketing campaigns while also running your business.
If you have decided to utilize a new and improved field service management tool for your business, this can be a big help for your SEO goals. You will gather a lot of important data about the kinds of clients who like to work with you as you do business every day. The data and demographics that are collected by your field service management software can be used to help you to improve your use of SEO and your branding for your business. Targeting the right audience is key when it comes to advertising effectively and being visible to potential clients.
3. Gathering Reviews to Enhance Reputation and Grow Revenue For Your HVAC Business
This is another area where your software selection can have a big impact on the well-being of your business. You will find that no company can get very far without satisfied customers. Most people will not take the chance these days to work with a company that they have never heard of, and that does not have reviews.
When you work with a client base who can interact with your customer portal in their own free time, you can collect reviews with ease. If you make a simple survey part of the process of closing out the billing processes and documentation for each job, you can collect those reviews that you need to advertise your business.
Being able to show that you can create happy customers with ease is key when it comes to marketing this kind of business. Make sure that your outreach to your clients allows them the chance to type out a few sentences about your business. These reviews can go a long way toward promoting your company and increasing your revenue. Best of all, you will be collecting reviews without bothering or pestering clients to offer them to you.
4. Collaborating With Local Businesses to Expand Your HVAC Business and Revenue
If you can make connections with other local businesses, you will be likely to get referral business through your business network. If you are keeping accurate records of the kinds of jobs that you do most, you might find that you tend to work on things like maintenance frequently. These kinds of jobs might lead you to see if you can work with another local business that offers up parts for some of your repairs. This is the kind of data that is easily collected from a field service management software tool. Once you have this kind of information in hand, you can look for business partnerships that can be beneficial for everyone involved in them.
Local companies who work together often instill a sense of confidence in customers as well. No one wants to feel like a big, nameless company is working on their HVAC install job. It is comforting to clients to hear that your business supports other local businesses to make sure that everyone can succeed.
Working with other local companies can also help you to leverage some word-of-mouth advertising that would not be possible otherwise. If you can make connections with local builders in the area, for example, you can make sure that they have your business cards to hand out to homeowners. This kind of connection can become very profitable for everyone who is involved.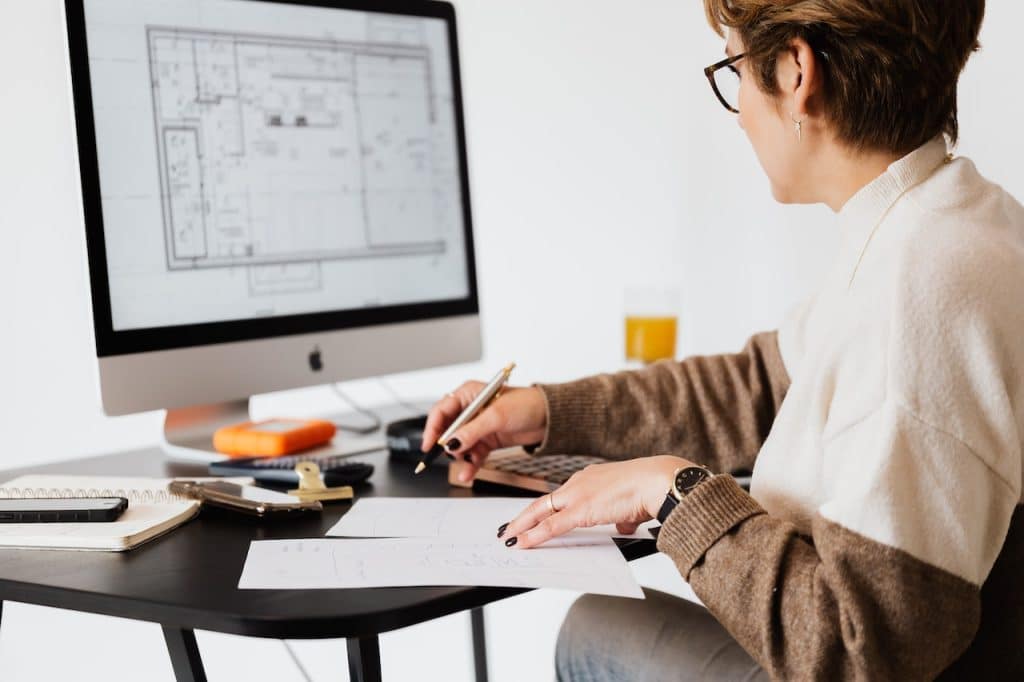 5. Correct Advertising Strategies to Grow Revenue For Your HVAC Business
As mentioned before, you should never advertise to the world at large. You need to be sure that you are targeting the right audience with all of your advertising efforts. Target audience research can be very helpful when it comes to working out how to make ads that really deliver for your brand.
You will have lots of information in your database of clients who like to do business with your company. This can be a good starting point for your advertising efforts. Beginning with some idea of the demographics of the people who have already used your business' services can save you some time when it comes to running ads.
It is always a good idea to do some A/B testing to make sure that you figure out which versions of your ads are the most successful. You will find that some kinds of ads do not work well for your company and you can then focus in on the ads that offer the most conversions to sales and jobs.
When you arm yourself with the right starting information to build a target audience, you can help your company get off on the right foot. Losing time to advertising mistakes that cause you to run useless ads can impact your bottom line. You will have much better luck if you make sure that you are not just throwing advertisements out into the world at large and hoping for the best.
This is one of the reasons that collecting correct information about your clients is so important. The more information that you have about each client, the better off you will be when it comes to advertising. Your business will benefit greatly from an upgrade to a better field service management software because all of this data can be updated by the clients themselves. Allowing your customer base to update their own account details through a client portal can save you a lot of time and money along the way. It can also improve your advertising efforts greatly.
If you are choosing to advertise locally or at local events, make sure that you know what this local demographic values most about your business. In most cases, your local clients will have different goals than clients that are farther afield. Being sure that you are advertising correctly to your local audience is key. You will be the most likely to gain new customers from those who are close to your actual business location and you cannot afford to miss out on this business opportunity. Advertising to a national audience without advertising locally can lead to lost revenue for nearly any kind of business.
6. Adopting Green Practices to Boost HVAC Business Revenue
These days, people want to work with businesses that care about the environment like they do. When you are able to show that you are going green, you will be able to install confidence in your company. New customers will appreciate that you are making this effort, and they will tell their friends and family about your company. You can go green in many ways, and there are lots of green initiatives that can be linked with HVAC businesses.
Exploring this part of your marketing can be a great way to grow your business and help you to make more money every day. You will also be likely to save money every day when you decide to use these initiatives as well.
From going paperless and sending out bills via email to making sure that you are not using disposable items whenever possible, you can help make the world a better place while also increasing your client load. Many people are aware of the problems that we are all facing today related to environmental issues, and they are more than happy to work with a company that cares about these issues.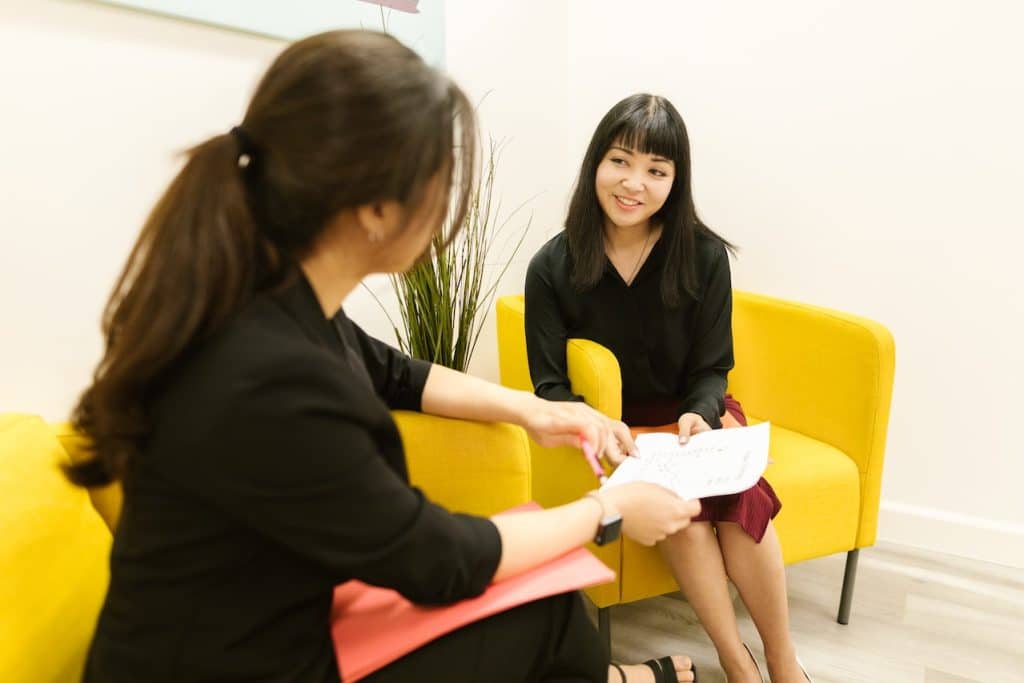 7. Prioritizing Customer Satisfaction to Increase HVAC Business Revenue
When customer service is the most important part of each and every service that you provide, you will attract new business just by word of mouth alone. Customer service is almost always a factor that can be improved for any business. You want to be sure that you are meeting customer needs immediately and completely every time you provide a service of any type.
A software tool that helps you to manage your company will make it much easier to give your clients the things that they have been looking for without delay. When you choose a field service management tool that helps you stay organized and communicate more effectively with clients, your customer satisfaction will increase.
One of the best ways to leverage these kinds of tools is to make sure that you are allowing customers to interact with a quality customer portal. You can allow your clients to send messages to your field technicians or make requests directly through this portal. They can also make documentation requests of updates to their profile and their contact information. The response times that you can offer clients who do not have to call in to a call center or a main office can help make clients feel important and heard.
Another option that can make customer service better across your entire company is making sure that customers can pay online or even pay for their service with the field technicians who came to their location. This prompt service offering is good for everyone since it helps to make sure that your accounts are being paid, and it makes sure that you show your clients that you know their time is valuable too.
Clients value being able to see what is going on with their accounts at a glance, and they will be much more likely to trust you to provide continuing services in the future if they feel they can access their personal information with ease. More and more, it is important for businesses of all kinds to allow customers to be able to access their account information remotely and online. You will want to consider this a key aspect of providing effective customer service that makes clients want to come back to you over and over again.
8. Crafting Blog and Web Content That Tells Your HVAC Business Story to Grow Revenue
Gone are the days of being able to create a business that is a big success on word of mouth alone. All businesses need a strong online presence, and they also need to make sure that they tell the story of their business clearly. You need to be sure that your branding for your business is backed up by quality web content that really delivers for your company.
This is something that is often best outsourced to a quality marketing or content creation company. You will find that adding value to your website in the form of video content and other kinds of informative documentation or writing will make a big impact on consumer trust. Google also requires that websites offer these perks to those who are surfing the net, so you will benefit in many ways from added value content on your website.
It might seem like you don't have time to create videos and infographics about what your business does, but you will find that you cannot afford to avoid this necessary part of building a successful business. The world has never moved faster or been more changeable, but people still appreciate being able to see the processes that they might want to pay for and learning more about the actual people who run and operate a company.
Your video and blog content will tell people more about who you are and help you to create a presence that is made up of more than just the products and services that you offer. Your customers need to feel like they actually know you personally, and creating blog and web content that shows who you are can have a big and beneficial impact on your revenue each year.
Don't be afraid to show clients who you are and what your business stands for. You will find that this creates confidence and improves people's willingness to use your services over and over again.
9. Monitoring Your Online Reputation to Safeguard and Grow HVAC Business Revenue
Reviews of businesses are really important, and even a few bad or negative reviews can hurt your business. While you cannot stop people from posting reviews that you wish were more positive, you can make sure that you reply to these reviews and defend your business while offering a resolution to unhappy clients. Make sure that you do not seem defensive and instead offer possible solutions to make the problem that the client has better.
People are much less likely to worry about negative reviews that they see online if they can tell that you care about your clients and are willing to offer them resolution for their problems. Anyone can make a mistake, and businesses are no different than people in this regard. The way that you handle the mistake is what really matters to most consumers.
Make sure that you are always checking on your business reviews and making sure that you reply to both good and bad comments. Being engaged with your customer base makes a big impact on consumer trust. You can easily turn negatives into a positive by being sure to stay caught up with commentary and postings about your business in apps like Yelp or Google business listings.
If you do not have time to keep up with all of the engagement that is needed for your company to succeed in this area, you can outsource this work with ease. There are many media management or marketing businesses that will be happy to tackle this process for you so that you don't leave clients hanging.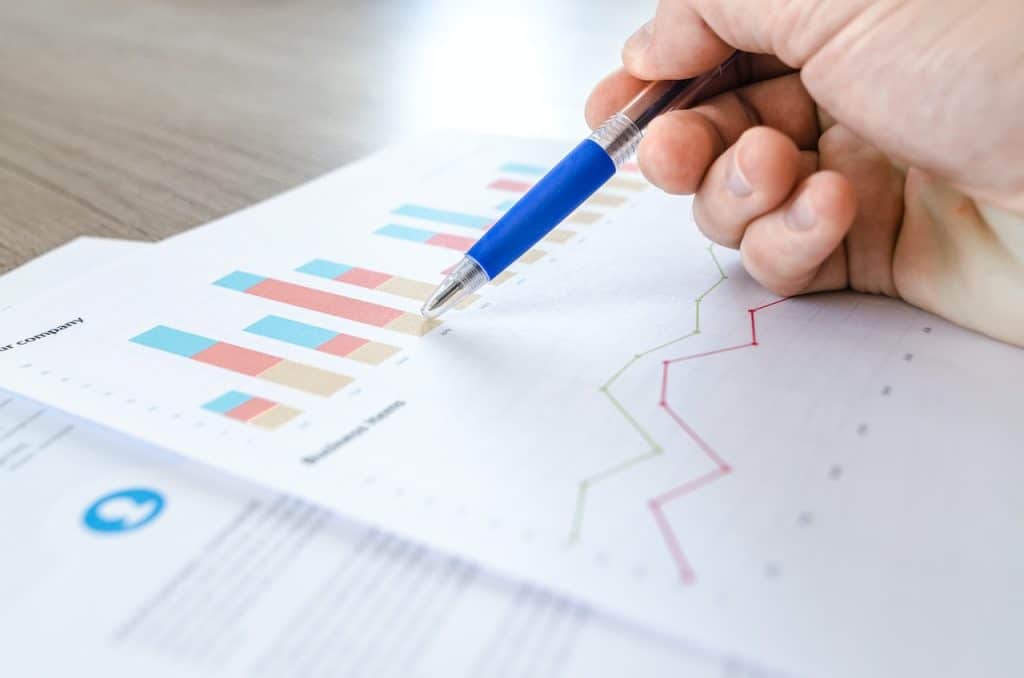 10. Paying Attention to Data to Guide Revenue Growth in Your HVAC Business
One of the biggest mistakes that many hands-on service companies make is that they don't pay attention to the data that they are collecting. Your field service management software will be able to deliver data and reports that show which kinds of services you are providing the most often and which kinds of accounts are not being paid in a timely manner. There is a huge array of data and information that can be gleaned just from the interactions that are stored in your company software. Ignoring this data is only bad for business.
When you use the data that you have collected during each business day to help guide and further define your business plans, you can make sure that your company scales, grows, and thrives. The data doesn't lie, and you can make important observations about your company through the use of data-driven decision-making.
If you are advertising for installation services, but you are doing most of your work in the maintenance and upkeep space, you are probably wasting money on ads that are not going to deliver results. You should be careful to listen to the data that you collect about your business so that you can focus on the things that will make your brand a success.
Data is king when it comes to business processes and improvements. Don't forget that you have this valuable tool in hand, which can help you to make educated and smart choices as you guide your business forward into the future.
11. Recruiting Carefully to Build a Team That Increases HVAC Business Revenue
You need to remember when you are hiring field service technicians and other staff that these are the people who will become the face of your company. If the interactions that customers have with your team are not positive, they will be unlikely to want to come back to your business for services in the future. It is key that you take the time to hire the right people who are going to deliver results for your business as well as great customer service.
Field service technicians can be used to just arriving at a location, notifying someone that they are on the property, and then working without further interaction with the location's staff. This model of business is outdated, though, and should be considered obsolete. The team members that you send to a job site need to be willing to answer questions, call back to the main office for more information, or help customers with their needs while they are at a job.
This kind of customer-service-focused care for clients is what makes great businesses stand out from poor-quality ones. You will be much happier with the results of your efforts to provide services to clients if you can be sure that your team of employees will think about customer needs and customer care at all times.
Hiring can be really difficult these days because people are able to access job opportunities with ease right from the comfort of their homes. You will need to make sure that your application process is easy, friendly, and effective so that you can secure the best team members for your business without delay. If you are running into issues where the people that you want to offer jobs to have already taken a job elsewhere, your HR process needs an upgrade.
A quality field service management tool can help you to provide HR services and keep track of employee information and employee contact. You should be sure that you are using attention to detail when it comes to hiring new staff. Neglecting this part of your business processes can lead to trouble earning money and making your business a success.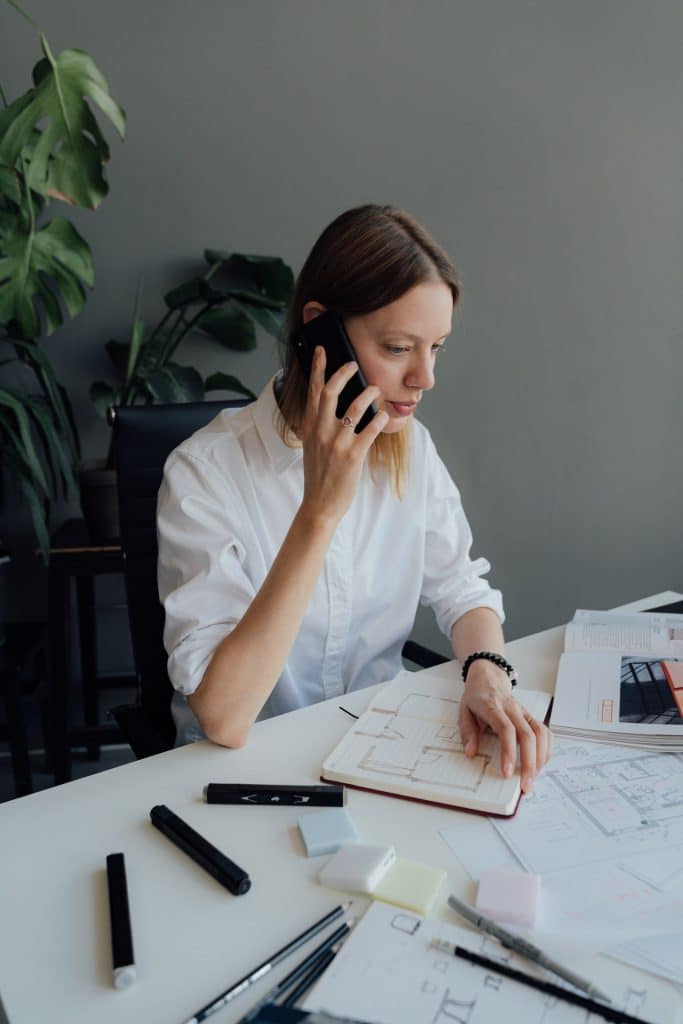 12. Communicating Effectively With Field Teams for Enhanced HVAC Business Revenue Growth
One of the biggest stumbling blocks for many field service companies is communication. After all, you have team members in the office and team members out in the field, and they can't always talk to one another effectively. If you are still using old-fashioned communication methods to try and stay in touch with everyone who works for you, you are probably going to run into issues.
A field service management tool will allow you to use a chat function that even techs in the field can use. Everyone will be able to see client information, ticket and job stats and more, all within the application. Communication that is prompt and happens in real time can make all the difference when it comes to business success. Your teams in the field should be able to contact you or the main office at a moment's notice, and clients should be able to see when their field tech is going to arrive.
There are so many reasons that real-time communication is key in the HVAC business, not least of which is that this is expected in today's business reality. Most businesses have converted to this kind of management style, and you need to be sure that you are not left in the dust.
Imagine being able to redirect teams who are not busy to an emergency job within moments. Imagine as well your techs in the field are able to provide billing information and job details to you right away before they even leave the job site. These are the kinds of benefits that are very realistic to achieve when you choose to use a well-developed and executed field service management software tool.
Leveraging Technology to Maximize HVAC Business Revenue
Most of the suggestions and tips in this guide lead back to using technology to your advantage. There are so many really excellent technological solutions that you can leverage for your business needs these days. Being afraid of technology doesn't benefit your business and can lead to you being overtaken by competitors who are willing to make the jump to improve management methods.
If you are struggling to find new clients or you have been having trouble getting return business from your original client base, your company can benefit from upgrading the technology that you use to run your business. When you centralize all of your company information and records in one location, everyone who works for you can take care of customer service requests and customer needs. You will also probably be able to cut back on the number of people who handle the work that is done for your business on a daily basis, which will save money for the company.
There are so many benefits from leveraging technology that HVAC business owners forget about. Getting access to company data which can be collected in unique reporting functions, is a key aspect of improving your business operations. Data tells the truth every time it is looked at, and you will have no trouble finding patterns and useful information about your business within the data that you have collected.
The HVAC industry, rather like the construction industry, has always been afraid of change and worried about technology. If you are not willing to keep up with the changing times and embrace the benefits of technology, you will miss out on the revenue-building benefits of using these tools for your business health and growth.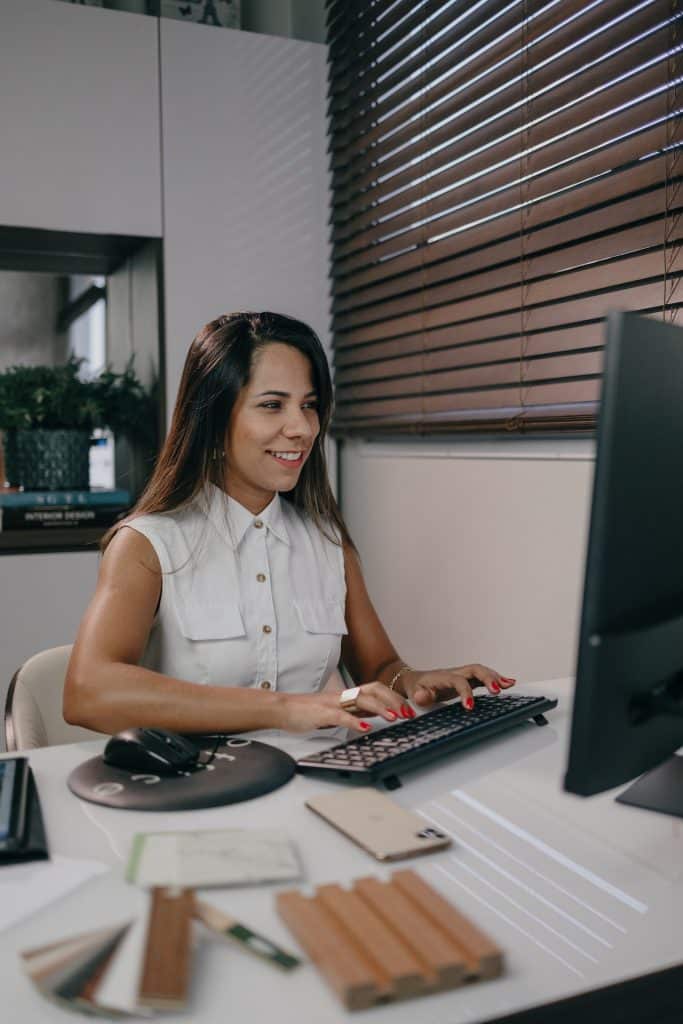 Growing Revenue For Your HVAC Business Doesn't Have to be a Struggle
It's not uncommon to have been worried that your business is not making enough money. If you are struggling to get new clients or keep old ones coming back for more services, you need to use the tips and tricks in this guide. Being able to stay relevant and offer excellent customer service requires that you make sure that you are leveraging the technologies that will change your business for the better. Keeping up an online presence and making sure to work smarter and not harder can make all the difference when it comes to making your business a success.
Make sure that you are not just relying on word of mouth to make the most of your company's potential. Getting quality field service management software in place can make a huge impact on your ability to provide effective, quality services to your clients. It can also help you collect essential data that you need to make your business stand out from the crowd and thrive. A field service management software solution will ensure that you don't miss out on opportunities to make your business better and more lucrative than ever.