Automation is one of the best ways to make business processes easier to navigate and complete. Most companies these days require the support of automation to make sure that they don't forget to take care of tasks and provide effective customer service. When you own or manage a field service company, you are faced with lots of challenges with regard to time management every day. Automation can help you run a better business and take care of your customers more effectively.
There are some key ways that you can improve your field service automation for your company. Adding these tips and tricks to your daily routine will help you to operate a business that is thriving rather than struggling to keep up. If you are ready to learn about how to improve field service automation for your business, you need to keep reading.
The Impact of Automation on Field Service Operations
If you have never used automation before for your company's needs, you might not be sure what these processes can do for you and your staff. It can be easy to think that you are doing just fine without automation of any kind, but that is rarely the case. There is so much time that is lost within field service management companies each day just because of a lack of awareness of the possibility related to using automation for work processes.
Automations are increasingly simple to set up as well, and you usually do not need an IT degree to use this kind of business solution for your company. Don't let the idea of the technology behind these processes discourage you from adding them to your daily workflows.
1. Enhancing Coordination in Field Service
One of the key areas where field service companies tend to drop the ball is with regard to coordination. After all, you have people in various locations who are all working on their own unique jobs. Your field service techs are in the field handling the actual fixes and repairs that are associated with the work your company offers, while office staff are housed at a central location tackling essential documentation and customer service needs.
The more coordinated the efforts of all of your staff each day, the better your customer service will be. Customers can tell when office staff don't know what is going on in the field, and it can be very frustrating for the main office staff to be confused about what service techs are up to. There are so many reasons that communication can be blocked between your office and the teams that you have in the field.
Being able to lean on automation can help to make sure that notification of job completions, client note updates, and billing processes are all communicated to your entire company. When customers call in with questions, everyone who works for you should be able to tell what is going on with their accounts. This is usually only possible with the support of automation processes throughout all the various stages of the workflows that you use to tackle daily business tasks.
The more automated processes that you utilize for your business, the more coordinated and seamless your business operations will be each day. Best of all, you will be likely to enjoy improved business performance without having to hire new staff or increase staff working hours. This is a great way to increase communication and coordination without spending lots more money on more staff or new processes that take added time.
2. Boosting Data Accuracy in Field Service Tasks
Manual ticket creation, manual client file updates, and manual processes that must be completed each day are always open to human error. When you let your field service management software and automated process tackle these jobs, you are much less likely to run into accuracy issues within your company data. This is one of the primary benefits of letting automation handle some of the nuts and bolts of your business processes.
Automations can be set up to take information from anywhere in your company's records so that you are not struggling to update all of the various systems that need to collect this information. Having the data that you need stored in one place of truth can help to ensure accuracy across all of the rest of your organization.
You will find as well, that field techs who are updating information about jobs and clients on the go are much more likely to make mistakes than an automated process. This kind of background operation will save everyone time and will help to ensure that you have the accurate data that you need to take care of customer service and things like billing without running into bottlenecks.
The more automated processes that you can use to tackle this kind of information sharing and updating, the less likely it will be that you will have issues down the road related to data input errors and human mistakes.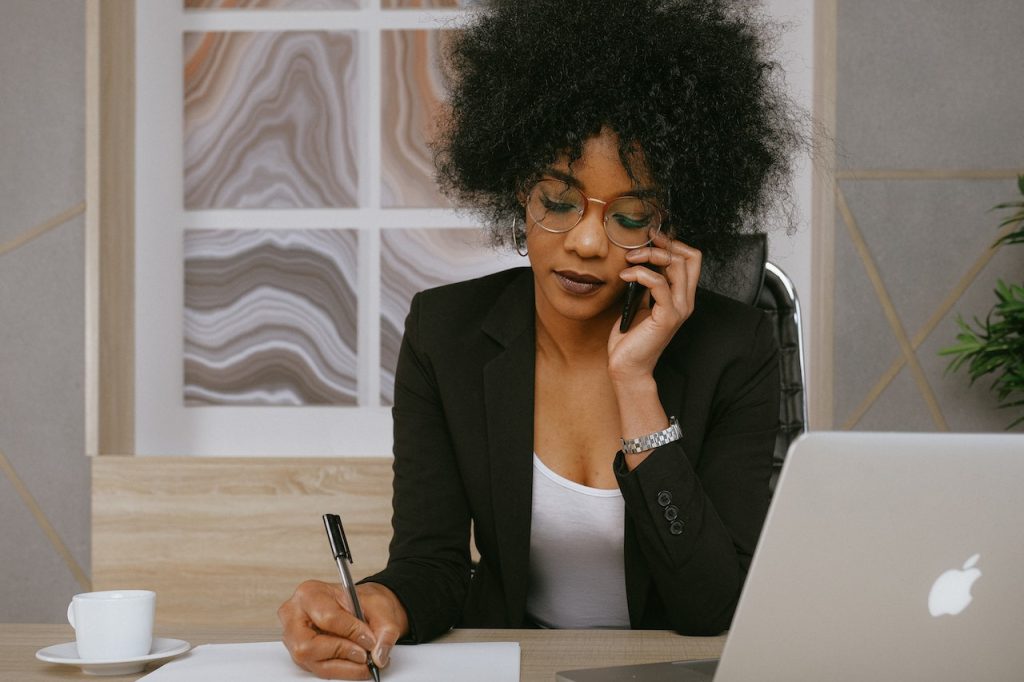 3. Elevating Customer Service through Automation
The goal of every business is to offer superior customer service for customers. This is much easier to ensure if you are using automation for client outreach, client data updates, and billing processes. Customers are much more likely to respond favorably to outreach that is done via reminders that are sent out on an automated basis. You will save them time and money by allowing them to tackle billing issues and client data updates on their own.
Customer service related to scheduling, field service visits, and SLA changes is also much easier to attend to when you are using automations to help run your business. Clients will be able to see where your techs are in the field, and they will also be able to interact with the customer service portal in a much more effective way. Automation saves everyone time and makes communication within your company much more direct. All of these benefits can be handed down to the customers who use your business for their field service needs.
If you are struggling to meet customer service goals, you might need to make sure that you have the automation that you need most working hard for your company. Improved customer service should always be your goal, and automation can help to make your company stand out from the crowd.
4. Cost Savings with Field Service Automation
When you use automation correctly for your business, you will be able to save money. You might be able to get the same amount of work done with fewer employees, and you could also save money by ensuring that your customers are paying bills on time and that fewer accounts are going to collections. Having more people in the field and fewer people in the office can also help you get more jobs done for your clients than ever.
Saving on the bottom line can often hand back benefits to the customer in a whole host of ways. Automation is a great way to deliver this kind of customer service without having to spend a fortune. Saving money in the company budget is always a really good way to deliver better customer care, improve your internal workflows, and make sure that all of your staff is on the same page.
Centralizing all of your customer information and ticket information will also save a lot of time, which comes back to you in the form of increased productivity and profitability. A quality field service management product will retain all of your client data and job information and will be easy to utilize to handle any business process with ease. All of your staff should be able to access the same information and relay the same client details to customers, no matter if they are in the field or in the office.
The more that you can improve the automation running in the background and centralize the information that your team has access to, the more likely it will be that you will save money and time every single day that you are open for business.
5. Identifying Productivity Gaps in Field Service
Automation is actually one of the best ways to secure gaps in your productivity within processes. When you have humans tackling each and every step of any kind of process, you are likely losing time on even the simplest work processes. Letting automation handle these repetitive tasks can open up your teams to identify areas where they can be paying more attention to workflows and customer service. Sometimes these gaps can then be filled by new automations that will further free up staff to take on other work.
Productivity gaps are very common within field service management companies, and getting them sorted out can save you lots of time and money. You will also find that your staff will be much happier to come to work every day if they are not always trying to run around putting out fires and attend to productivity issues. Repetitive tasks also kill creativity and drive, and handing them off to automation can improve morale for this reason as well.
When your company runs like a tight ship, your customers benefit, and your staff are much more likely to be happy with their work. Being able to retain experienced staff and field techs is a secondary outcome that is also linked with productivity improvements.
Improving Field Service Automation for Your Company
1. Utilize Field Service Management Software
These days it can be almost impossible to keep track of customer information, tickets, and field service operations on paper. Old-fashioned methods of storing information and tracking jobs can lead to your business slipping behind the times and losing customers.
Converting to a field service management software solution can help you to manage your business effectively without missing any essential processes on a daily basis. There are so many ways that field service management software can help you keep track of all of the moving parts of your company. From billing to client data to ticket tracking, these software solutions can make your life easier and help keep your business on target.
You can add customized options to your software of choice as well, making it easy to let staff clock in and out away from the office and making it easier to let customers pay online or message team members about issues with their accounts. There are so many ways to make your field service management software work hard for you that you really cannot afford not to invest in this improvement for your business.
Perhaps the most effective way to utilize your field service management software to make the most of your business is to utilize the automation that can be added to your business solutions. You can set up automations that remind customers to pay their bills and that allow for field service techs to close out jobs automatically as they are leaving the location they have just visited. There are a myriad of possible automation that can be added to a quality field service management tool, and using them can help you to cut back on overhead as well.
When you add automation to your management software, you will make it less likely that you will forget to take care of essential business needs, and you will allow your staff to focus on other duties that are more important. Field service management software is the primary and most effective way to utilize automation for your business needs.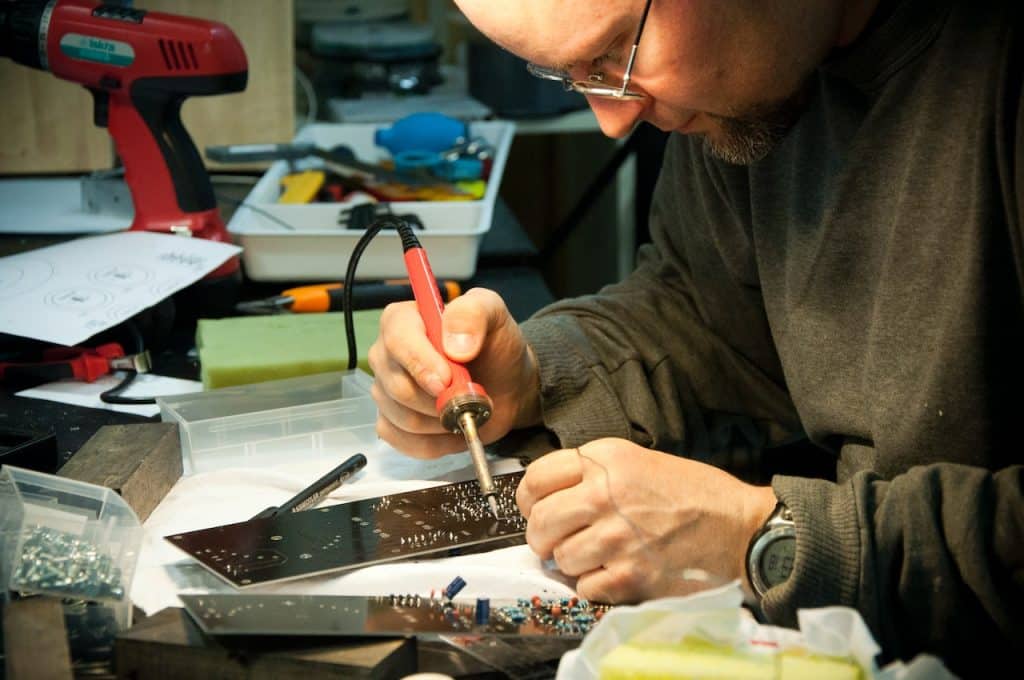 2. The Role of Route Optimization in Field Service
This is one of the best ways to access the benefits of automation for any business that employs team members to go to customer locations. You will benefit in so many ways from route optimization, from being sure about where your team members are at on any given day and by allowing them to take the shortest route to their customers as they are driving around doing their jobs.
Route optimization has never been easier these days, and there are many ways to tell route optimization software to create routes for your team members. You will be able to choose routes based on shortest distance, most fuel-efficient travel, and more. Traffic data and other kinds of information are built into these apps, so you can count on a really authoritative overview of the routes in question as well.
Route optimization can also improve response time and make customers feel more secure in the arrival times that you have quoted to them. Being able to trust that your field service technician will arrive on time can be more than enough for customers to come back to your company over and over again for services.
If you are tired of trying to plot driving maps and routes by hand, you will need to consider using a route optimization tool to automate this process on a daily basis. This is a very good investment in the potential of your company and one that most field service companies should commit to.
3. Streamlining Client Data Updates
Clients can be very unresponsive if you are asking them to update their account information. In fact, many clients sweep this kind of request under the rug, only to be annoyed when your field service techs cannot find their company or when they are unable to call about a delay in their daily schedule because the client's phone number is not correct in your records.
You could nag clients over the phone about updating this kind of information, but this can lead to customers who are not pleased with your business or the customer service that you are offering. It is always ideal to just automate requests to verify and update client information. These reminders can be sent out via email so that customers can take a moment when they are not busy to tackle this important bit of housekeeping.
Client data updates can take up the time of someone in your office for hours each week. Automating this process will not only make clients more comfortable working with you, but it will also allow you to free up your staff to take care of other matters that are not as easy to automate. This is one of the most simple and straightforward automation, but it can make a big impact on your daily routine, as well as your company's budget and bottom line.
4. Job Data Uploads to the Cloud
Keeping track of job data matters. You never know when you might need to look at the information about a job again or when a client might ask for detailed information about work that your technicians have done. It can be time-consuming to upload client information and job information to the cloud on a regular basis. This is something that is consistently overlooked, and this kind of oversight can lead to lost data that cannot be recovered.
Setting up automation to run nightly or on your preferred schedule can completely prevent any issues with data uploads on a regular basis. This process is very simple to set up for your business, and it is a must-do if you are tired of losing track of information that you wanted to be sure was stored correctly in the cloud. Cloud storage is becoming increasingly affordable to access, and continuing to store client information on paper doesn't make sense these days.
No matter what your preferred upload schedule is, you can set up automation to take care of this essential business need. These are common automation for businesses to take advantage of, and you are missing out if you are not using this simple process to keep track of your company's information and data.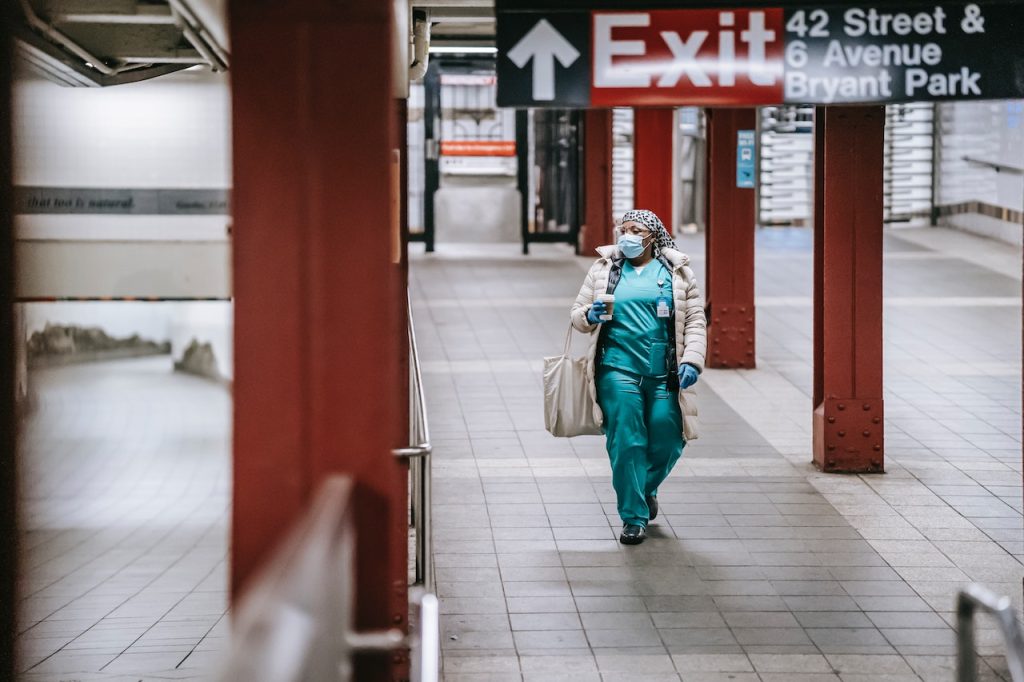 5. Automated Billing in Field Service Management
Just like in the case of updating client information for your records, calling customers to nag them about bills that need to be paid can be a big turn-off. You will also waste a lot of time tracking down money that should have been paid right away when a job was completed. There are some simple ways to avoid this kind of issue for your business that you might not be aware of.
One of the easiest ways to make sure that clients pay their bills promptly once a service is complete is to set up an automation that sends them an invoice as soon as the tech closes the job or ticket that they have been working on. This process can send out a bill, a reminder, or a link to a point-of-sale system that you have in place for your company.
Automate billing helps to cut down on turnaround time to get payments, and it offers customers an easier way to pay than calling in to make payments over the phone. Billing is one of the most time-consuming tasks for most companies, and field service companies are the most likely to suffer from slow response times for payment.
You can prevent having to nag customers about billing and having accounts that are significantly overdue by using automated billing processes. These processes can send out initial bills, secondary reminders, and overdue payment reminders. They can also be established with a final warning before the account is sent to collections. Imagine all of the time that you will save your staff and your company as a whole if all of these various stages of the billing process are taken care of automatically!
6. Multi-Channel Ticket Creation for Field Service
If you use a ticket-based tracking system for your jobs, it can be confusing to keep track of all the work that is going on every day. The bigger your company gets, the harder it can be to track who is working on what and what stage each job is in.
Omnichannel ticket creation can be automated so that ticket information and ticket creation happen in all of the various places where your teams of staff need to see this information. You will be able to offer much more effective customer service to your clients if everyone who works for you can see ticket information at a glance and if there is no delay between the creation and ticket servicing processes.
There are so many reasons that you might need to have ticket creation automated throughout the various steps of the process. It would take a staff member a lot of time to create these tickets in various locations and to share information related to these tickets with staff all across your organization. This process might be effective when your company is very new and has very few employees, but it will no longer serve your company's needs down the road.
Ticket creation is one of the primary areas where field service management companies can run into bottlenecks and can lose customers. You can avoid a lot of the problems associated with ticketing issues by making sure that you use all the available automation to make your ticketing process run smoothly and seamlessly.
7. Automated Scheduling for Field Service Tasks
Scheduling the workflows of your field service technicians can be time-consuming at best and hard to tackle at worst. Many field service companies struggle to keep technician schedules straight, and employees are often called off their regular schedules to take care of emergency work. This can lead to trouble determining which techs will take care of which jobs and what times these people are supposed to arrive at client locations.
Scheduling can be automated in a variety of ways, and field service management software will often offer great scheduling assistance to allow you to make changes on the go to the company schedule. If your techs are moving to a new job, they can simply check a box or initiate a change that tells everyone else what the new and revised schedule for the day will be. Automating changes to scheduling can free up the person who has been handling this kind of work on their own as well.
Scheduling is often one of the areas of field service management customer service that can be neglected. Clients get very annoyed when they are not sure what time their tech is arriving, and changes to the daily schedule can make it hard for customer service agents to provide accurate information to clients calling for updates.
Automation of a variety of scheduling processes will make everything about managing your business much easier. Being able to provide accurate scheduling updates to customers and being sure that you know where all of your field technicians are each day can make your entire operation run more smoothly and effectively.
8. Keeping Up with SLA Updates and Notifications
While you might need to update your service level agreements individually by hand, your notification to clients and team members should not have to be done by one client and staff person at a time. Automating notifications when there are changes to your SLA structure is a good best practice. This can be done in a variety of ways, all of which will ensure that your team of workers and your clients know that there was a change to these critical documents and processes.
SLA alterations can make a big impact on the service that you offer to clients and it's key that everyone is aware of changes to these documents. The more clarity that you have about this kind of information with everyone who is involved, the better. Being able to send out an automated notice that something has changed with these documents can be essential to good internal and external communication related to your company.
This is actually a good rule of thumb for all documentation changes within your organization. You will be able to make sure that everyone knows if there have been changes to policies and other essential documents that guide business processes and promises just by using automation. Notifications of all kinds can be automated these days, and you are missing out if you are not taking advantage of this powerful technology.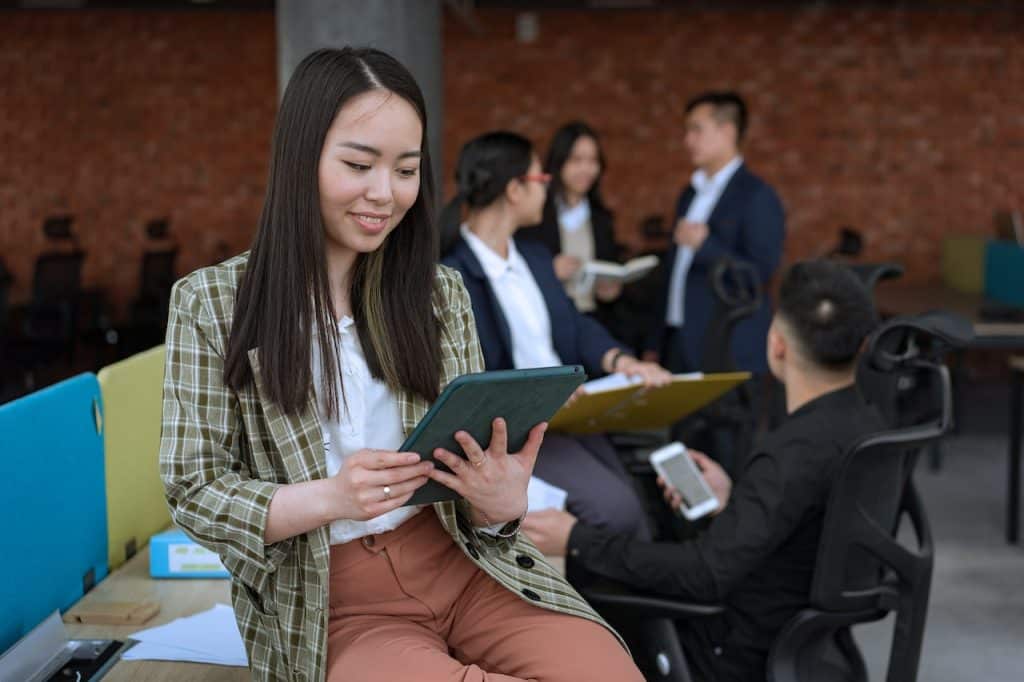 9. Streamlining Contract Management with Automation
Sometimes regulations will change for your state, county, or industry. These changes will necessarily affect contracts with clients who enjoy ongoing services annually. If you need to update these contracts of your clients, you need to notify them. Imagine the lost hours contacting each client individually! You can save time when these kinds of internal processes are needed by just running an automation that lets clients know that there have been changes to their contracts.
Contract management is key for so many reasons, but it is one of the areas that field service management companies tend to fall down on the job. You will want to be certain that you are keeping your contracts stored correctly, up to date, and accessible to the parties that need to see them. After that, you need to be certain that you are communicating effectively when changes need to be made to these contracts.
Keeping an effective and open line of communication with your clients is always ideal. If you have been struggling to manage your contracts and keep clients informed about changes to their contract details, you will be so glad that you decided to use automation to make contract management a snap!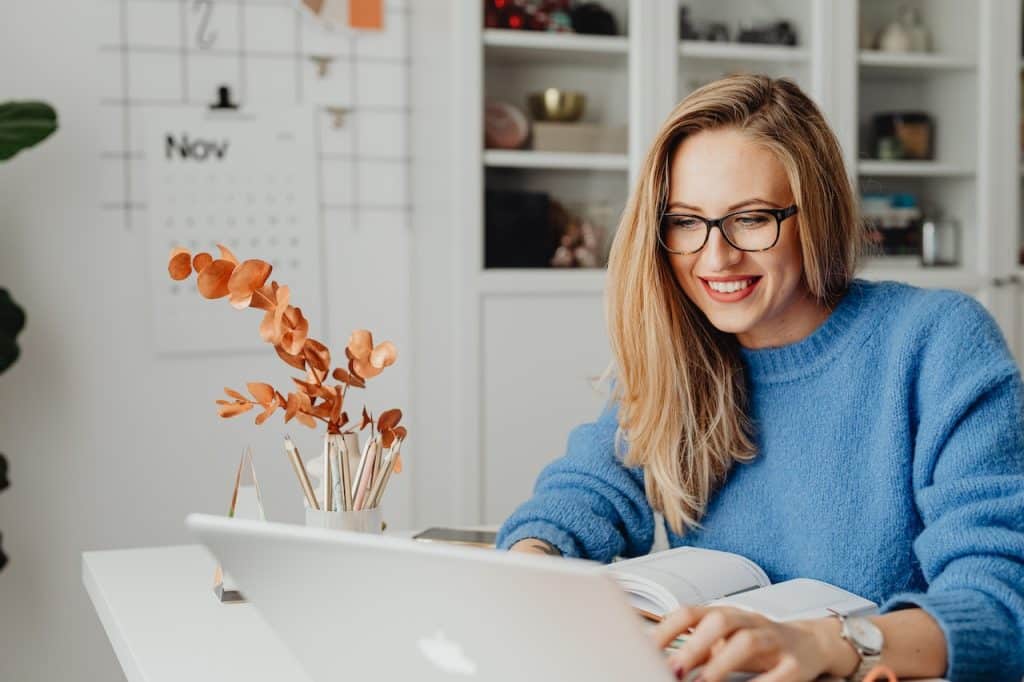 The Significance of Automation in Field Service Management
If you have been struggling to figure out how to make your field service management company more effective while also offering improved customer service, you need to use automation to make your daily tasks more seamless. Automation can take care of so many business processes for you that you will probably wonder why you have not added them to your business already. Many field service management companies are still using paper files for storage and are not maximizing the possibilities of automation because they are not making the most of technology.
Make sure that you also budget to invest in a quality field service management tool. This will help you to make the most of any automations that you might want to use for your company, and it will centralize your customer and ticket data in one location. Having the right technology on your side can make it easy to utilize automation to help your business be more effective than ever!