If you have an insurance company, you know just how many steps there are to the process of managing and binding insurance policies. Staying on top of all of the various steps and stages of each client's documentation can be complicated. On top of that, if you send people out into the field to assist with claims and other needs, you might have trouble staying on top of communication with these team members.
Field service management software can make a huge impact on the efficiency of your daily operations as an insurance company. If you have been trying to figure out how to stay on top of everything that needs to be done every day, you need to consider adding a field service management software tool to your business assets.
What Can Field Service Management Software Do for Your Insurance Business?
Field service management software can do so many things for your business. Beyond automating a variety of processes, you can also use this tool to store documents, communicate with customers, and more. This kind of software solution can help you to save money and time while also improving customer service.
Being able to meet and succeed when it comes to many modern business management goals can feel daunting, but making the switch to field service management software can allow you to make concrete changes right away. Companies that let go of old and antiquated ways of providing insurance coverage to clients will be free to enjoy all of the benefits that an effective management software tool can offer.
1. Communicate With Insurance Company Staff in the Field
If you send out team members to meet with insureds to get pictures after car accidents or to do home visits to take pictures for homeowner's insurance, you know just how hard it can be to stay in touch with them. When people in the field cannot communicate with your central office, mistakes can be made, and customer service can suffer.
Field service management software can help you to share documents, client information, and more at the touch of a button. Everyone in your company will be able to see all the same information, whether they are at the office or using a tablet or a smartphone to check on client documents, appointments, and client contracts. This level of immediate communication can make all the difference when it comes to operating an efficient business that takes care of client needs correctly.
Agents who are in the field might also be asked questions about policy coverage and more but the insureds that they are working with. If you are using field service management software, they can get answers to these questions right away since the person helping them on-site can check these details with ease. This helps increase customer confidence and also greatly improves customer service.
2. Contract Management Handled With Field Service Management Software
The insurance industry is entirely contract-based, and there are a large number of documents that are required for each and every policy for each and every client. Contract management is one of the most powerful aspects of a field service management tool. Being able to see, update, and keep track of documents for each client's file at a moment's notice can have a big impact on customer service and communication within your business.
Contract management is one of the areas where most insurance agencies lose lots of time every year. Being able to save time and money on administration related to contracts and other documents can be key to operating a successful business. Contract management is an underutilized segment of many field management tools, and there are many companies that could be doing more for their operational efficiency by utilizing this part of the software they have invested in.
Make sure that you do not miss out on the benefits of this part of your field service management tool. This is one of the most powerful parts of the tool that you have in place for your business needs.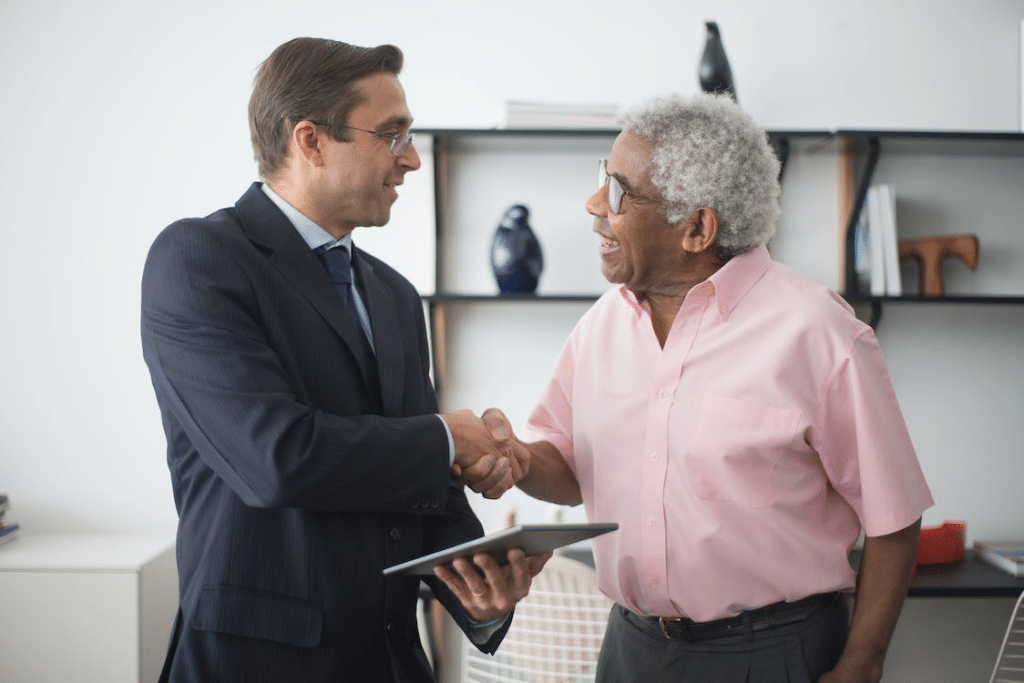 3. Keeping Insurance Client Files and Information Up to Date Within The Field Service Management Software
Keeping client information up to date is important. Your customers will appreciate saving time when they call in because your client files have been kept current. You will also be much more likely to take care of customers' needs correctly because of this benefit of your field service management tool. Client information can also be updated by customers if you allow clients to use a client portal. This is one of the best time-saving opportunities that you can take advantage of related to field service management software products.
When clients reach specific milestones during their time as a customer, having their information up to date can help to ensure that their needs are met. Being able to offer discounts for car insurance based on the age of the children in the home or offering things like life insurance on the right schedule can make all the difference when it comes to customer satisfaction. Timing is everything in the insurance business, and this software tool can help you to stay on top of the things that matter most to your clients.
4. Lower Overhead and Decreased Admin Costs For Your Insurance Agents and Company
The cost of administrative work and customer service staff, along with the time and energy that has to be put into storing and maintaining client documents the old-fashioned way, can be really expensive for insurance companies. Lowering overhead and decreasing admin costs can be very beneficial for your business and your clients. When you can manage all of your business documentation and processes through a single, central software tool, you can save a lot of time and effort every day.
Lowering your overhead can hand down savings to your clients as well, which can help secure new business for your company with ease. Lowering costs in important areas of your business can free up capital to work harder for you in other areas. This is one of the main goals of many businesses, but utilizing field service management can make this goal a reality with ease.
5. Reduce Risk and Improve Compliance
There are so many deadlines in the insurance industry. From the need to send out reminders to insureds to renew their policies to deadlines for documentation submission, there are many daily tasks that must be handled before the next business day, or customers' coverage could lapse or be terminated. Staying on top of the demands of policy management can be very difficult, especially if you have a large book of business that you maintain.
However, if you are using a field service management tool, you can automate reminders and specific processes related to these date-based deadlines. You will never forget another important policy date, and you will never experience situations where customer communication was neglected, leading to policy issues. Being free to handle things like customer service calls and quoting to new clients because your management tool is handling reminders and other small tasks can be a game-changer. If you have ever wondered if there was a better way to ensure that you never forget a deadline, field service management software is the answer.
Compliance is critical in the insurance industry as well, and there are many different processes that you can automate entirely within a management tool. If you need to submit surveys, contact the back office, or reach out to customers about changes to policies and more, you can allow your software management tool to tackle all these jobs for you. There is no human being who will be able to keep track of these kinds of demands more effectively, and you can reduce your staff and still maintain these processes if you have the right software tool in place.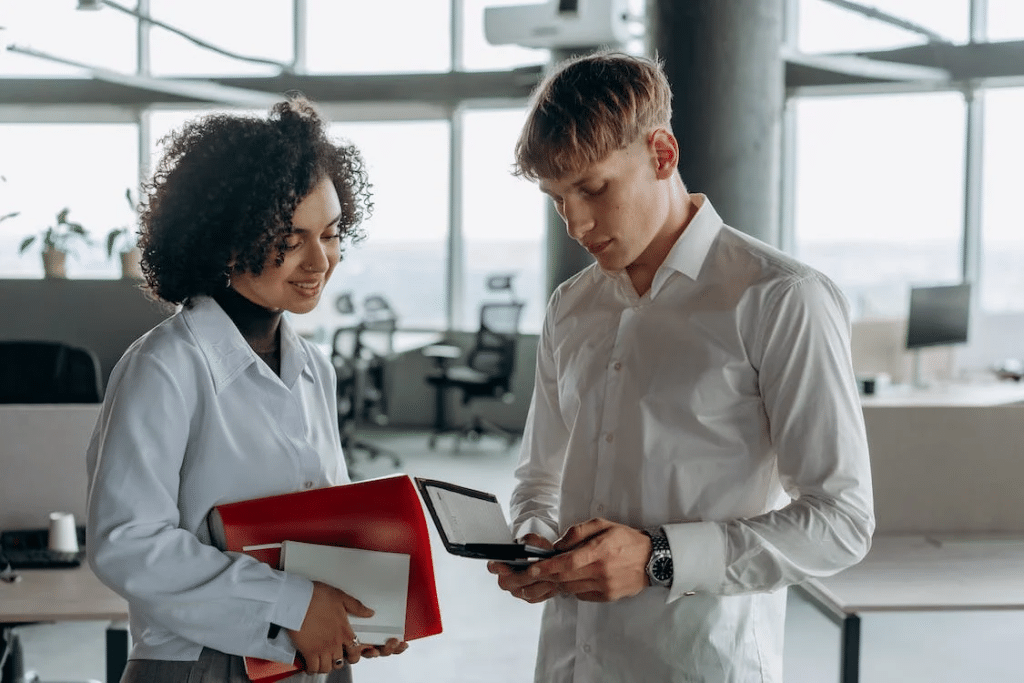 6. Improved Customer Experience via the Customer Portal
Customers are increasingly interested in handling details like changes to their policy, requests for assistance, and more on their own. Customer portals are a really common feature for many software management tools these days for good reason. Letting your clients handle some of the heavy lifting can save everyone time and help to ensure that your customers feel heard.
A quality customer portal will allow your clients to make changes to things like their address and phone number, but it will also allow them to see their policy details, to check on the information of all the insureds in their household, and more. You can also allow your clients to send secure messages within the portal to ask questions or to request changes to policies. These portals can also be used to allow quoting so that your clients can check out what it would cost for them to add policy types or make changes to existing policies. All of this without taking someone on your staff away from their other daily tasks!
Allowing your customers to handle some of the busy work surrounding policy management on their own can make everyone involved a partner in caring for, updating, and managing your insurance products. This helps with consumer buy-in, but it also helps to create customer loyalty. Customers like to feel like they have a say in how they spend their money on their insurance, and you can empower them to take a turn being in the driver's seat when they need to make changes to their insurance policies.
Another benefit to a customer portal is that customers can print out or view insurance binders and policy information whenever they need to check on the details of their insurance coverage. This is something that has traditionally required a call to the main office, or it has been something that was only documented in actual paper insurance packets that were sent to insureds when they bound each policy. Being able to remove the need for costly printing of large amounts of paperwork and being able to save time on these kinds of business calls is good for everyone.
7. Increased Flexibility
There are so many benefits related to changing to a software management tool that can handle the digital storage of documents and which can increase the communication between you and your remote staff. You will be able to get rid of a variety of cumbersome processes that have probably been holding your business back and you can also ensure that your office can operate from nearly anywhere. When you can keep a smaller staff and a more communicative environment in place for your company, your business can be nimble, effective, and user-friendly.
The benefits of flexibility that modern software solutions can offer to companies cannot be overstated. If you are tired of being burdened by specific needs related to office space, staff numbers, and customer communication, you need to upgrade the way that you are doing business. There is no reason to be stuck using old-fashioned methods to try and run a modern company. You can change the flexibility and effectiveness of your business in one simple step just by making the change to a software solution that handles a lot of the heavy lifting for your company.