Field service companies provide lots of support for businesses in all kinds of service industries. These companies might be part of the parent company, or they could be a third party that has been hired to help with the management of business processes. Each of these kinds of companies needs to be able to route tickets, send technicians to sites that need attention, and take care of noting accounts to assist with billing processes. In some cases, they will also need to manage the contracts for recurring and warranty services that clients hold with the parent company, and they might also need to handle billing processes.
Being able to track all of these various needs for a business that provides field service can be daunting without the right organization processes in place. Using old-school filing methods can be risky as information can be lost, and billing and other kinds of needs might not be taken care of promptly or correctly. In all of the various versions of the field service management process, having the right field service management software in hand is critical to the success of the business.
How Field Service Management Software Can Help
If you are running a field service company or you are a field service management entity, you need to consider the benefits of having a field service management software tool that makes it easy to take care of business needs. The software can do many things these days for your business, from tracking ticket creation to using automated processes for billing and deployment of technicians to handling client contracts and storing ticket information. These tools can also foster communication with customers so that customer satisfaction remains high.
1. Improved Tracking of Processes
There are always a lot of moving parts involved in the work that a field service management company does for businesses that they support. Improved tracking is probably the key benefit of the use of this kind of software tool. You will be able to create a calendar for your technicians to schedule their jobs, handle emergency tickets and calls, track billing, and store information about contractual commitments with clients. You can also even add time clock functionality to your management software and allow customers to create self-service tickets.
There is no shortage of improved tracking features that are built into modern field management software solutions these days. You should be able to see everything to do with your business operations clearly and in one place. You can also choose who to share all the various kinds of data with that are stored inside the application. This is one of the most important ways to keep your business processes transparent and to keep everyone who works for you on the same page.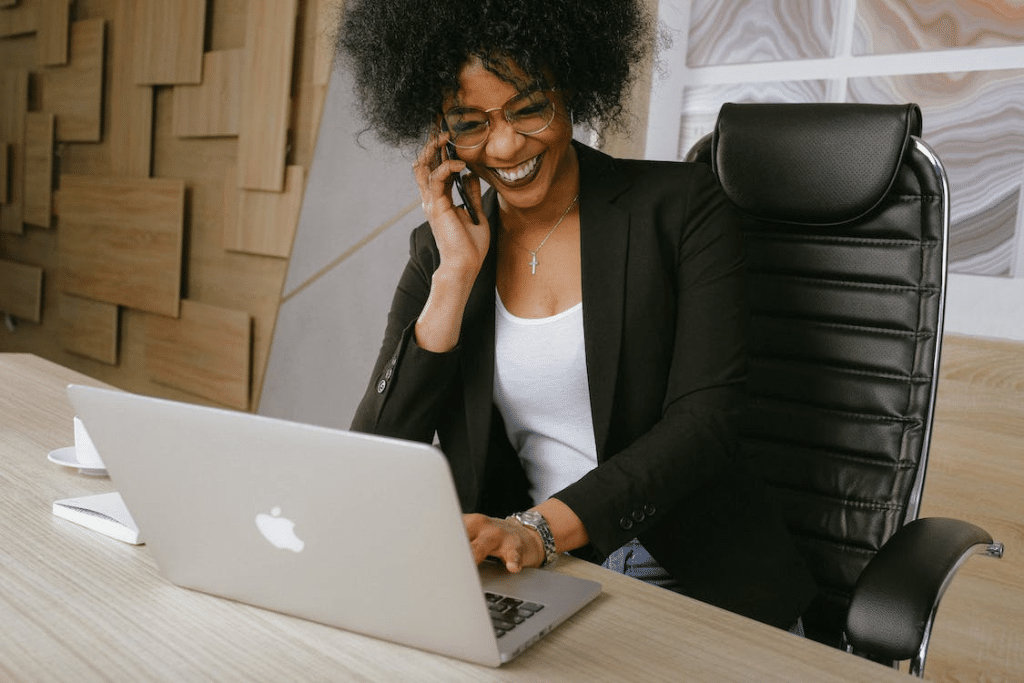 2. Improved Ticket Servicing
Customers expect that their field service technician will show up promptly and that they will communicate effectively about what is needed to service tickets. This can be tough with older management models, but a field service management software solution makes it really easy for you to be able to see everything that your techs are up to and for clients to be able to engage with their accounts through a client portal. If you want clients to be able to note tickets or even create their own service tickets, you can allow these functions for your software solution.
Customers like to be in the loop, and they like to be offered the option to pay their bills online these days as well. Both of these benefits are additions that you can make to your field service management software solution. This saves time for everyone, and it helps to be sure that the right technicians are deployed to jobs for prompt resolution of issues. Tickets are the heart of the work that is done by field service companies, and being able to service them reliably and effectively is critical to the overall well-being of your business.
Ticket servicing does not have to be a burden on your time every day at work if you are using modern solutions to make tickets easy to track and visible to everyone from customers to technicians and managers.
3. Tracking Who is at Which Jobs
One of the stumbling blocks of older management methods for deploying technicians to jobs is that everyone who was working on any given day needed to stay in touch with a dispatch team that they called in to speak with. This means that customers also have to check in with this dispatch location rather than being able to see where the technician is and what the status of the job is.
For the purposes of being sure that the right teams are working on jobs, there is no better solution than modern software that tracks where technicians are at every working day. Allowing techs to clock in from the field can also help save time and money for everyone, and this allows techs to head to jobs that are close to them without dropping by the main offices over and over again to get their new orders.
With most modern field management software programs, you can also figure out who has clocked in for work and who is taking the day off for vacation or illness. This means that you will save a lot of time when building the schedule for the day, and you will know who is not currently employed at a job if there is an emergency call that comes in and requires service within a few hours.
4. Improved Billing and Payment
One of the biggest issues with older styles of tracking field management work is that billing and payment processes are slow and clunky. This can delay payment on accounts, and it can lead to misunderstandings between customers and the team that takes care of billing processes. Avoiding this confusion can lead to happier customers, and it can also improve the chances that you will get paid right away when a job has been completed.
Billing services can be handled right inside the application that you are using for management processes through a portal that can be shared with clients. This will allow your customers to pay online with ease, and it will make it clear just how much the work cost and what was done during the job. The software that you choose to use for these processes can be built to itemize all the standard jobs that your teams work on, and it can also allow techs to make unique, custom entries to their tickets that can be billed out accordingly.
Being able to reduce the turnaround time between billing and payment is critical for business success. You will also spare your clients the wasted time of calling in and having to track down someone to take their payment information which makes everyone happy. You might also be able to cut back on the number of people that you have employed taking payments from people who are calling in.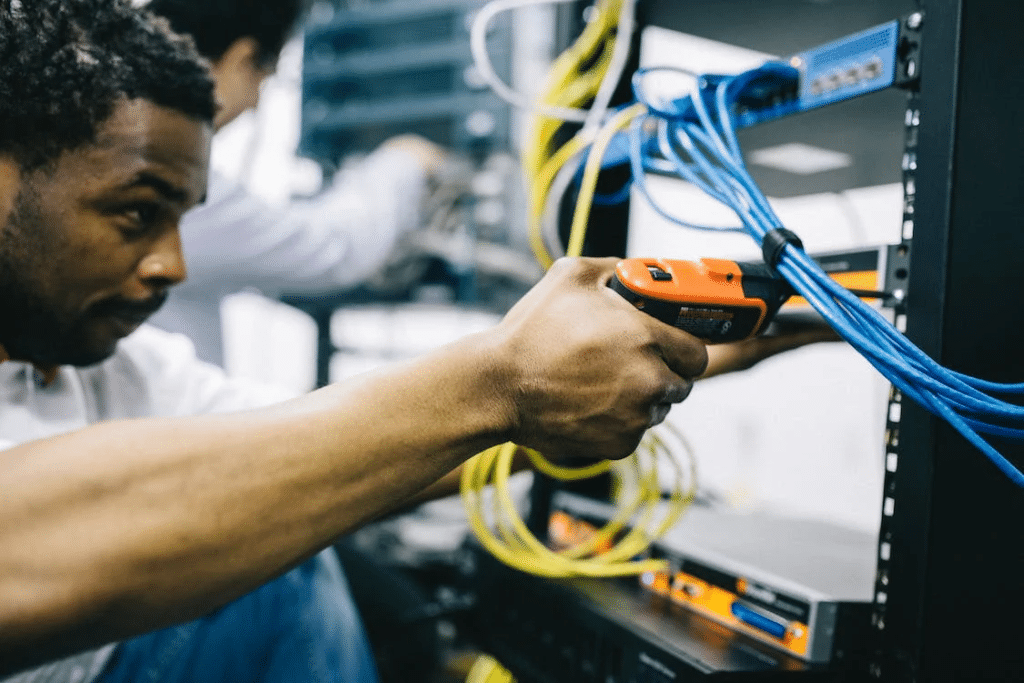 5. Saves Money
Having just one software solution in place for your business can also save you a lot of money. Many businesses are using many different software solutions to handle various tasks that need to be taken care of, and there is no visibility between the different software solutions, which can lead to errors and problems with various parts of your field management tasks. It almost always saves a lot of money to combine all of the various kinds of tasks that need to be done under one umbrella and it definitely improves business efficiency and communication.
The other area where this kind of software solution can save you money is through reduced errors and improved dispatch of techs to jobs. Being sure that you are sending people to work on problems for customers who have the right equipment on hand can save a lot of time and money, and being certain that you are not skipping over work that needs to be done by accident is also important for revenue and client loyalty. There are so many ways that this kind of software solution saves money and time, but most people are not aware of just how much benefit this kind of software can offer to their business's bottom line.
You might also be able to reduce the number of people that you have manning your main office location by reducing the need for large billing departments and a lot of staff working on dispatch. Being able to simplify and being able to focus on the work that really needs to be done can help with every aspect of your business, including the cost of keeping the lights on.
6. Makes Your Business Nimble
Businesses that are using quality management software solutions will also be able to be more flexible and grow over time with ease. You will not be bogged down in lots of paperwork, and there will be fewer mistakes that are made every day related to ticket servicing and account management. Not only will this improve customer satisfaction, but it will also free up techs to head to new jobs when they are done with other work, and it will improve response times to emergency service calls.
Being nimble is mandatory for companies today, and businesses that are not leveraging modern technology will fall behind companies that are leveraging these solutions. Being able to respond to changes in the industry and new demands and expectations related to servicing accounts can give your company longevity that it would otherwise not benefit from. Nimble businesses are able to stay ahead of the curve and become increasingly effective in ways that companies that are rooted in old policies and practices will never be able to match.
7. Mobile Adaptability
Companies that are using these kinds of modern business solutions will be able to speed up communication time between the field techs and the main office exponentially. Allowing techs to clock in remotely and making it easy for them to see tickets and other work that needs to be handled remotely can keep everything moving during business days. Mobile adaptability is particularly key for these kinds of companies since techs are almost never at the main office unless they need to pick up supplies or drop off equipment for other techs to use.
Having the ability to make your business mobile can improve every aspect of your company's operation, and it will greatly improve customer satisfaction as well. There is no reason not to embrace the power of offering mobile services and communication for your field service company as soon as possible. Turning any tablet, phone, or mobile device into a connection to the main office is a key aspect of creating an effective business model that really works.