Service companies face many challenges in their work processes. There are lots of balls that need to be kept in the air in order to care for clients, keep items for repairs in stock, and deploy teams to the field to take care of tasks and work on jobs. Keeping all of this straight can be really hard, especially if your business is not using a modern field management software solution.
Thankfully, field service management can be made so much easier just by upgrading your record-keeping and management software! Fostering real-time communication, field team deployment, and careful customer management is easy when you have a quality field service management software solution for your business. If you have been trying to come up with a better way to run your business, you need to put this kind of business tool at the top of your list of things to invest in for your company.
What is Field Service Management Software?
Field service management software solutions allow you to track every part of your business inside of one easy-to-use management tool. These software solutions are made to offer you access to a variety of modules, upgrades, and customizations that will help you to keep track of everything from client information to employee timecards. You can customize these tools to help you to track expenses, inventory, chargeable hours, and more.
Field service management software solutions will help you keep track of all of the moving parts of your business without needing to use a variety of different software solutions. These tools also foster effective communication within the business so that field techs, management, and customers can all track the progress and status of jobs and tasks which are being completed by your business.
Being able to see at a glance which teams are in the field, which customers are being helped each day, and which outstanding balances need to be paid can be a huge benefit to any company owner or manager. It is even better if the tool that you select allows your field teams to communicate with one another and to update customers about the status of their jobs. Automation of specific tasks is also possible, helping to free up your time to manage your business rather than attempting to keep up with a seemingly endless list of things that have to be taken care of each day.
The benefits of this kind of tool are numerous, and it is becoming increasingly important for service companies to take advantage of everything that a field service management software solution can offer.
How Field Service Management Software Can Increase Productivity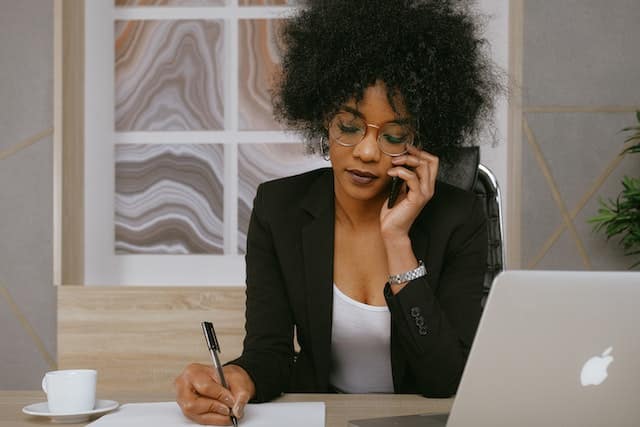 There are so many ways that you can use this kind of software tool to benefit your business. The productivity of service companies is one of the key aspects that are at the heart of company success. When tasks are neglected or missed, bills can go unpaid, clients can become frustrated, or jobs might slip through the cracks. Increasing productivity requires more than just a quick fix for your business operations, which is why a cohesive and effective field management solution is so key for service companies of all kinds.
1. Improved Service Quality
The biggest benefit that your field service company will enjoy when you upgrade to a high-quality service management software tool is improved service quality. Happy customers are repeat customers, and being highly responsive to consumer needs is key. It can be hard to take care of the tasks and jobs that you have on the calendar efficiently if you are not using a system to create job assignments and track chargeable hours for your crews.
With the right software management solution in place, you can even allow your customers to schedule jobs and make requests for service. Teams can be assigned using drag-and-drop functionality or can even self-assign if you wish to allow this option. You and the customer, along with the deployed service team or tech, can see what stage the job is in and can review chargeable hours, costs, and other details of each job. This is one of the best ways to improve customer satisfaction and help to make loyal customers who will come back to you again and again when they need assistance.
Being sure that you are meeting customer demands is key, but you can also take things a step further with a quality service management tool. You will be able to send out customer satisfaction surveys at the completion of each job to make sure that your clients can review your work and suggest ways to make your service even better. This is a task that can be automated, meaning that you don't even have to remember to send out these requests for feedback.
The service industry is full of instances where scheduling can be complex and can lead to bottlenecks and slowdowns for teams in the field. However, if everyone can see the schedule, who is one staff for the day, and who is available to go work on a job, scheduling issues can be greatly reduced. The software that you choose to help arrange your client jobs and interactions can make all the difference in the quality of the service that you can offer on a daily basis.
2. Improve Communication
Studies show that companies with a customer experience mindset earn as much as 8% more than competitors in their industries. Customer satisfaction in the service industry has a lot to do with good communication. And this is more than just communication between clients and the call center or the techs who have been deployed to take care of a task. Communication within the organization itself can have a big impact on customer satisfaction and the success of a business over the long run.
A field management software tool that helps foster communication can offer enormous benefits to everyone, from the field service techs who are working hard every day, to the owner of the company, to the clients who feel reassured that their needs will be met. Field service management software can be set up to allow clients to see what stage their job is in, how close field service teams are to their location, and what they owe for the job that was just completed.
As a manager, being able to see who clocked in for the day, who is in the field, and who is between tasks and has some time to go check on something can help you take care of clients and keep the schedule of daily tasks organized more effectively. Communication can happen within the solution that you have chosen via chat, or you might choose to note accounts or automate updates as teams progress through their day.
There are many ways that you can choose to foster communication within the software that you have chosen to help streamline your business tasks. No matter which of these solutions you have opted to use, you will enjoy greater customer satisfaction, improved job completion timelines, and better turnaround on payments from clients. Communication between you and your employees, as well as between you and your clients, will never have been better, and job satisfaction will never have been higher.
Communication is key in any industry, but it is especially important in industries that send staff out into the field to take care of jobs. Without good communication, your teams might be working without knowing what anyone else in the company is doing. You can avoid this kind of disconnect with a high-quality software solution that fosters timely communication.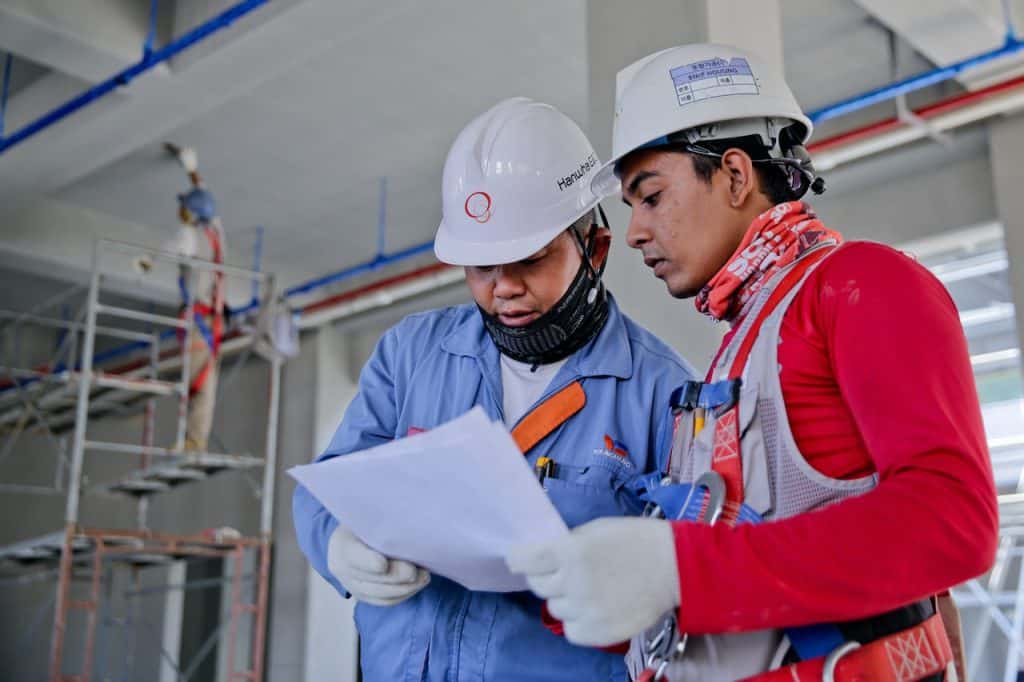 3. Smooth Scheduling
Scheduling can be the biggest struggle for any service company. Jobs can take much less time or much more time than expected, which can throw off the schedule for your crews all day long. In addition, scheduling has to fit with the availability of your clients, which can lead to large gaps of time where teams are not busy or it can create days where teams are essentially double-booked and can only get to some of the jobs that need attention.
Using a software solution for field service management can eliminate all of this kind of confusion for good. If you decide to allow your clients to request their own scheduled visits, your teams can look at the jobs that have been requested for the day, and assign tasks to themselves as they have spare time. If you want to control the schedule, you can see at a glance where the jobs for the day are located, what kind of work is needed, and who is available to take care of the task at hand.
Since your field service techs will be able to see the same schedule, you can simply drag and drop teams into time slots that need attention and send out an automated notice that they have been assigned a task. Having the full picture of what needs to be done during any given day can help you to get client jobs handled on a prompt timeline and can also allow you to keep teams busy throughout the day, taking care of work that needs to be done.
There are many different functions that you can automate with regard to schedule building, and you can allow clients to see as much or as little of the daily schedule as you wish. You will also save your dispatch staff a lot of time if you make the schedule available to the teams that are in the field so they can simply look at and see their schedule whenever they wish.
Most field service management tools can be used on a smartphone or a tablet as well, allowing field techs the ability to make notes, accept assignments, and check their schedule in the field without having to call the office. Being able to save time in so many ways will allow your daily work schedule to flow more smoothly and will help you to take care of client tasks without any bottlenecks.
4. Proactive Response Times
There are various tasks that your company needs to undertake that are time-sensitive or which need to be done on a regular basis. Stocking common repair items, replacement tools, and other work essentials can be time-consuming. It is easy to forget to stock certain things that are needed to provide maintenance or fixes in the field. However, your field service management tool can help you to remember to take care of these tasks and can even be automated to undertake some of the work for you.
Making sure that your teams always have what they need to promptly take care of a client's job is key to customer satisfaction. You can also ensure that your staff is not wasting time trying to track stock or inventory when they should be handling customer jobs. This is one of the most time-consuming aspects of proactive management that can be easily handled with the use of the right software tools.
Other proactive items, such as sending out satisfaction surveys, making sure to provide customers with reminder emails about routine services, and more, can be handled within your field service management solution. These recurring tasks and reminders can be automated so that you and your clients never forget to take care of jobs that have a set timeline associated with them.
You can also set automated reminders to follow up on billing cycle questions, unpaid accounts, and more. These kinds of tracking features can save you so much time and stress that you will wonder how you ever managed your company without them. This is also a great way to help your billing or customer service team to take care of their jobs without any guesswork or confusion.
Being proactive is key for any business, but it is a very important aspect of a field service company's daily routine. There is no way that other tracking systems will be able to take on the proactive reminders and automation that a field service management tool can handle for you.
5. Dispatch Teams With the Right Parts
One of the key bottlenecks that can block the ability of field service teams to meet customer demands is being sent out on jobs without the right parts in hand for the necessary repair. This can happen for a variety of reasons, but it always leads to customer disappointment and delays in getting services completed. Tech teams might have to be scheduled at a later date to go back and service the same location when they could have finished the task the first time if they had the right items with them.
Field service optimization software can provide a list of the expected parts and tools that need to be in hand to go to certain kinds of jobs. This can help you and your teams to respond to the right jobs with the right tools to actually complete a service. You can also make sure that the dispatch staff is aware of the needs of each kind of job, allowing them to check on the required items that each team needs before they start work for the day.
This kind of time-savings can go directly to customer service and help you to make sure that your teams are not driving around and wasting time visiting locations that they need to prepare to service. While there will inevitably be times that the scope of a job changes after the team has had time to investigate what is needed to provide a solution, sending teams to locations without the tools that they need to do any work at all is not an effective use of time or resources.
6. Better Quoting
Clients like to know what to expect when they call for service, and many of them will want to know what a job might cost them. It can be really hard to provide this kind of information without a software solution that tracks the costs of previous similar jobs and also offers up a full pricing list for the kinds of tasks that teams can be sent to fulfill.
Your call center team or the quoting team will thank you for having this kind of accurate information on hand, as they provide customer assistance each day. Your field tech teams can take advantage of this information as well and advise customers about the expected costs for added services or changes in the needs of the job that might take place after they have done an inspection. Keeping clients in the loop can make quoting processes much more effective and can increase customer satisfaction.
Giving better estimates of the cost of jobs helps customers to be prepared for the costs associated with the work that you are doing for them. This means that you are more likely to be paid in a timely fashion for completed field visits. Being spared some of the work that must go into tracking down payment every month can help your business to stay in the black, and it can eliminate the need for lots of customer outreach about unpaid bills.
7. Improved Documentation
Documenting the work that is done at field visits, tracking costs and fees, and making sure that billing information and notes about jobs are collected properly is key to any field service company's management. You will need to be sure that the information that you have on file for your clients is correct and accurate and that the work that was done in the field for their accounts has been carefully annotated and justified by those providing the services.
Documentation comes in handy at tax time, when paying your field service techs for their billable hours, and when answering client questions. If you are trying to track all of this information by hand using old-fashioned bookkeeping methods, it is inevitable that some of the necessary documentation will slip through the cracks.
Field service management solutions will allow you to keep track of everything that has gone on for each client, and you can better track things like charges, fees, and bills without having to worry about contacting the teams who did the service over and over to try and get them to finish with notes or other tasks. There are also lots of different documentation tasks that can be automated and can happen automatically each time the techs interact with a client account.
This kind of time-saving benefit can be huge when it comes to keeping accurate records and providing excellent customer service to your clients. The sheer volume of paperwork that is involved with managing a field service business can be the biggest Achilles heel of this kind of business. Remove this potential roadblock or source of confusion by utilizing a software solution that makes problems with documentation a thing of the past.
8. Data Collection
Field management software can make it much easier to collect the data that you need to make informed business decisions and streamline and improve the way that you do business. Data-based decision-making can be the best way to make alterations to the way that you do business, and you can see all kinds of data trends with the help of your management software.
If you have been thinking about ways to improve your bottom line or to create a better solution for specific kinds of business processes, the data that you need to make choices is contained within your management solution. No more making choices by guesswork or a "gut feeling". This is one of the most valuable parts of the management software that you select to help you to run your company more effectively.
Looking at ways to reduce time at certain jobs, improve customer satisfaction, and decrease costs can all be possible with the help of the data collection done by a software management tool. Creating spreadsheets, plot points, and unique kinds of data collection routines is possible with this kind of tool so that you can have your finger on the pulse of your business at all times.
Data collection is one of the most time-consuming aspects of managing this kind of business using old-fashioned methods. Save yourself lots of time by making sure that this information is a few clicks away and accessible to anyone who wants to see it! This is one of the most powerful ways that a software solution like this can work hard for your business and make a huge improvement in your ability to streamline and improve business processes.
9. Time Clock Functions In the Field
One of the most time-consuming parts of running a service company can be the time-keeping part of the business. Field teams might work different hours every day of the week based on the jobs that they have been assigned to, leading to bottlenecks when chargeable hours need to be calculated and when paychecks need to be sent out.
When you use a field service management tool for your business, you can track employee time at work without expecting them to come to the office and clock in and out each day. Most of these kinds of software tools will allow you to set up a time clock function which allows for clocking in and out while techs are in the field. Getting an accurate count of hours charged to each job, as well as knowing when staff is on the job each day, is key to running your company effectively and efficiently.
Offering an integrated time clock or the ability to link to your existing timekeeping solution can make your management software much more powerful and effective than you could have ever dreamed. Tracking working hours can be a lot of work, but not if you have the right time-saving solutions in place for your business.
Increasing Productivity for Your Field Service Business is Easy With the Right Software
When you use the right field service management tools for your business, you can save time, improve your customer satisfaction, and make your business more productive and effective on a daily basis. No more trying to track the various moving parts of your business with different software solutions, pen, and paper, or sloppy tracking methods. You will have everything that you need to know about your business at the tips of your fingers when you use a field service management tool.
Automation, data collection, time clock functions, cost analysis and predictions, and customer interactions can all be handled through this kind of software solution. You can foster better communication among your staff, more effective interaction with clients, and make sure that you know where your teams are at and what they are up to every day. Field service management software can offer you access to automations that save you time, as well as simplified tasks which make taking care of your business easier than ever.